Chess Olympiad: Indian men defeat Czech Republic while women suffer defeat against Hungary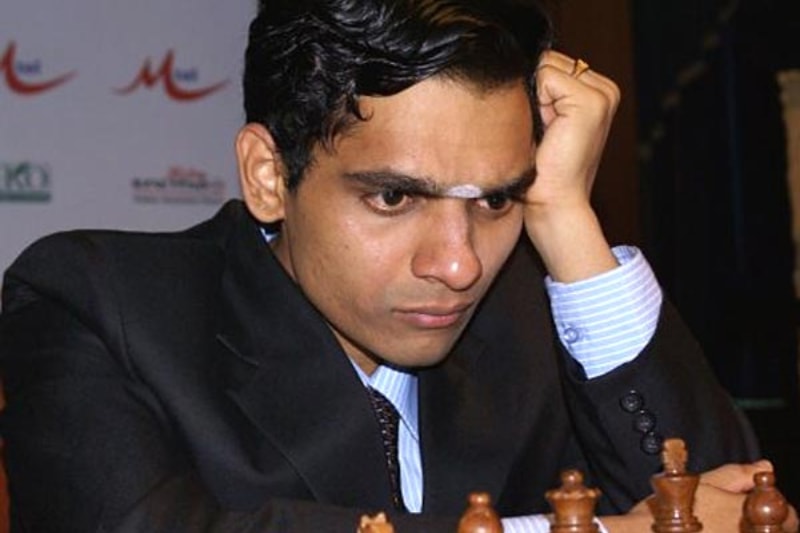 The Indian men cruised to a 2.5-1.5 win over the Czech Republic through Krishnan Sasikaran but the women's team were left shocked 1-3 by Hungary on Tuesday in the eighth round of the 43rd Chess Olympiad in Batumi, Georgia.
India's best performer P Harikrishna was rested on the day as David Javarra held Vishwanathan Anand to a draw. A tough fight was put up by Vidith Gujrathi before Viktor Laznicka also shared the spoils with the Indian on the second board and the first game of the third board between B Adhiban and Hracek Zbynek also ended in a draw.
But it was Sasikaran who justified the Indian management's decision to rest Harikrishna who defeated Ziri Stocek on the fourth board.
Also read: U-9 National Chess: Mumbai girl Suhaani Lohia clinches silver
The Indian men have accumulated 13 points as of now, which automatically guarantees them the joint third place with three rounds still to be played.
The likely leaders would be the United States, who eased their way to a 2.5-1.5 victory over Azerbaijan. Poland meanwhile are at the third place following a 2-2 draw with Armenia.
In women's play, the in-form Koneru Hampy and Tania Sachdev faced respective defeats to Hoang Thang Trang and Ticia Gara.
The remaining two boards saw the Indian women manage draws. With 11 points, the Indian women's team now have a lot to cover up for in the remaining rounds.
Results after round 8 (India):
Open: India (13) beat Czech Republic (11) 2.5-1.5 (David Navarra drew with V Anand, Vidit Gujrathi drew with Viktor Laznicka, Hracek Zbynek drew with B Adhiban, Krishnan Sasikiran beat Ziri Stocek.
Women: Hungary (13) beat India (11): Hoang Thang Trang beat Koneru Humpy, D Harika drew with Anita Gara, Ticia Gara beat Tania Sachdev; Eesha Karavade drew with J Terbe.
Image credit- Etemaadaily