Chhattisgarh Assembly elections 2018: Atal Bihari Vajpayee's niece Karuna Shukla to contest on Congress ticket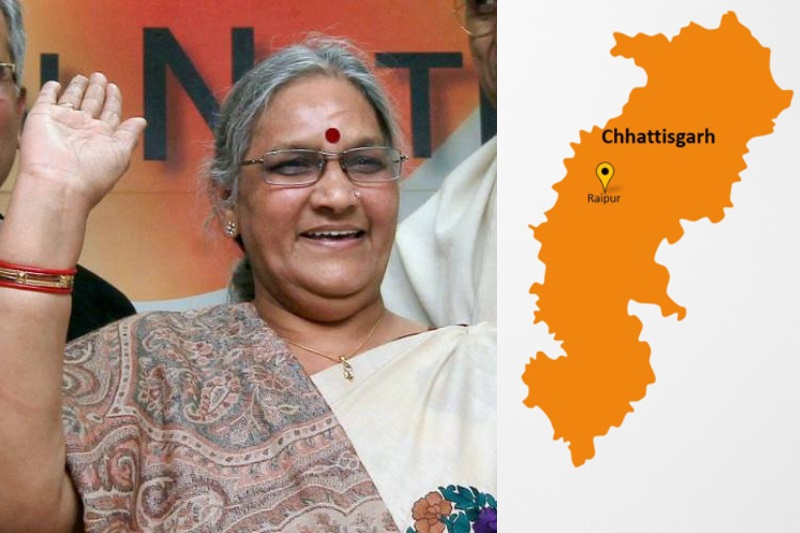 Switching political parties before elections have been a tendency among the politicians in India. Be it BJP or Congress or anyone else, this does not surprise the voters these days. In a latest incident, Karuna Shukla — niece of former premier Atal Bihari Vajpayee — will be contesting Chhattisgarh Assembly elections from a Congress ticket, opposite to Raman Singh.
Shukla, who had been vocal against Chief Minister Raman Singh, has been given the Congress ticket for Rajnandgaon constituency. Her name appeared in the second list released by the party on Monday, along with five others.
Being a former BJP leader, Shukla had even served as a minister in the Raman Singh government in 2003. But, due to some difference, she left the saffron front and held the hand of Congress in 2009. She had also been a BJP MP, before losing the Janjgir constituency 2009. It is rumoured that after losing the constituency she was sidelined and then she joined the Congress.
The Congress on October 18 released the list of 12 candidates for the upcoming Assembly elections in naxal-infested constituencies of Chhattisgarh. The national party has even repeated seven legislators in the first list, as they have secured eight seats from the area.
The 18 seats where the elections will take place on November include — Bastar, Bijapur, Dantewada, Sukma, Kondagaon, Kanker, Narayanpur and Rajnandgaon. The list for remaining 72 seats — scheduled to go for polls on November 20 — are yet to be announced. The results would be declared on December 11, along with other four poll-bound states.
ALSO READ: Chhattisgarh Assembly elections 2018: Congress releases first list of candidates