Rahul Gandhi: PM Modi sent CBI chief on leave, wanted to probe Rafale scam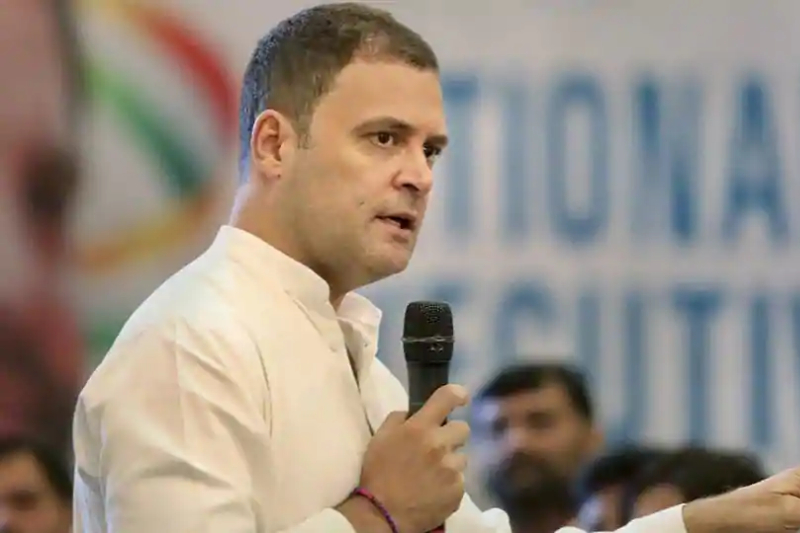 With the Central Bureau of Investigation in a fix over the alleged bribery allegations on senior directors of the central probing agency, Congress president Rahul Gandhi accused that the Union government is forcibly sending the top cops of country on leave as they were collecting documents relating to the Rafale 'scam'.
The comments of the Congress chief came after the Special Director Rakesh Asthana and Director Alok Verma were sent on leave. Meanwhile, CBI joint director Nageshwar Rao will take charge of the investigation agency. Nageshwar Rao is a 1986 batch IPS officer from the Odisha cadre.
Taking to twitter, Gandhi wrote, "CBI Chief Alok Verma was collecting documents relating to the Rafale scam. He was forcibly sent on leave. The Prime Minister's message is very clear that whoever comes near Rafale (issue) will be removed, wiped out."
CBI चीफ आलोक वर्मा राफेल घोटाले के कागजात इकट्ठा कर रहे थे। उन्हें जबरदस्ती छुट्टी पर भेज दिया गया।

प्रधानमंत्री का मैसेज एकदम साफ है जो भी राफेल के इर्द गिर्द आएगा- हटा दिया जाएगा, मिटा दिया जाएगा।

देश और संविधान खतरे में हैं।

— Rahul Gandhi (@RahulGandhi) October 24, 2018

Though Union Finance Minister Arun Jaitley had 'rubbished' the allegations of the opposition party, Congress leader Abhishek Manu Singhvi claimed that the Prime Minister Narendra Modi forgot the official procedures and violated the CBI Act for sending top IPS officers on leave.
On one side, Jaitley claims that government's decision to remove Verma and Asthana is based on the Central Vigilance Commission's recommendations, while on the other side, Singhvi — citing the CBI Act was not taken into account before making the calls.
Addressing a press conference on Wednesday, Singhvi stated, "Prime Minister Narendra Modi is suffering from Rafaleophobia and Verma was forced to go on leave to control the agency." It is to be known that Congress has been alleging massive irregularities in the Rafale deal, which has been rejected by the Union government led by BJP.
ALSO READ: CBI vs CBI: It's Rafaleophobia, says Congress, BJP defends; Alok Verma moves Supreme Court