Rights and liberties strengthen the spirit and growth of society – CJI Dipak Mishra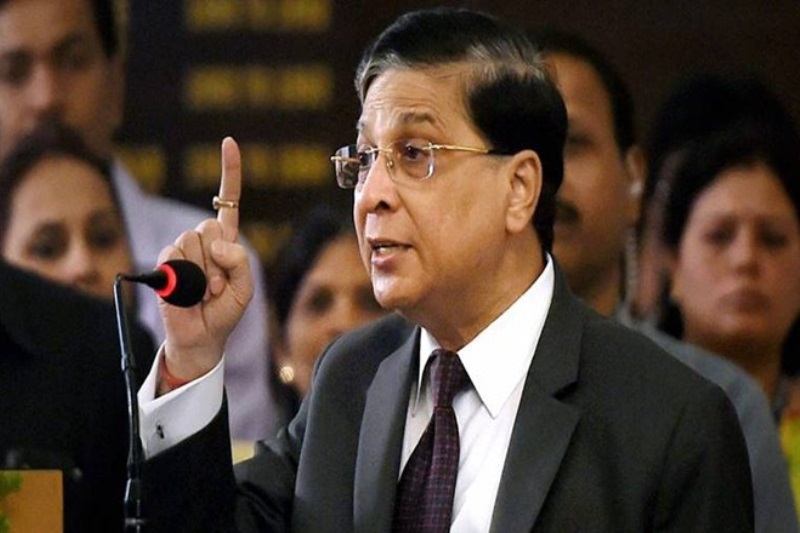 Reflecting on the landmark judgment of the Supreme Court in the decriminalising of section 377, Chief Justice of India Dipak Mishra said that "if an individual has the right to live, he also has the right to die with dignity.'
Addressing at the Dr Patangrao Kadam memorial lecture in Pune, CJI Mishra was quoted by PTI as saying that "We have a constitutional democracy and it is conceived with a singular and sole mission and purpose of securing its citizenry's rights and liberties which foster and strengthen the spirit and growth of the development of the society."
Also Read: Supreme Court is ours, Ram temple will be built: BJP neta Mukut Bihari Verma
Among the other delegates Maharashtra Chief Minister Devendra Fadnavis, SC judge AM Khanwilkar and acting Chief Justice of Bombay High Court Justice Naresh Patil were also present in the lecture.
He was addressing the law students of Bharti University on "Balancing of Rights" where he said that every right must be exercised and used within the constitutional parameters.
"Rights protected and guaranteed under the constitutional framework are the fulcrum of any democratic and free society. We have the right and we must exercise the right within the constitutional parameters."
The CJI also said that every interest is recognized and protected by a rule of justice. "If the rule of justice collapses, the rule of law automatically collapses."
The apex justice body had also delivered an epic verdict on euthanasia, observing that passive euthanasia and advance living will are 'permissible.'
Euthanasia is the condition where the medical treatment is stopped intentionally to quicken the death of any terminally-ill patient.