China at 70: Massive military parade marches through Beijing …
China celebrates 70th anniversary with huge military parade shows economic and military might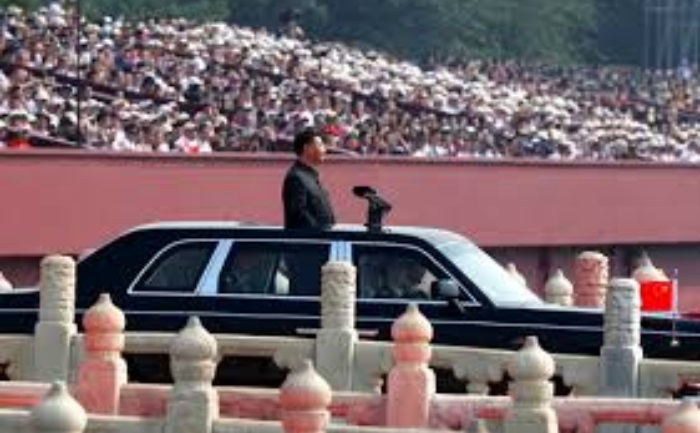 On 1 October 1949, Mao Zedong announced the formation of the PRC, after communist forces won a bloody civil war. Modern China has since developed at an extraordinary pace be it in Military might or economics. Today China's Communist Party celebrated its 70th anniversary in power with a military parade that showcased its  strategic ambitions.
The national event opened with a military honour guard carrying the Chinese flag through Tiananmen Square, before thousands of spectators who waved flags. Artillery guns fired a salute. President Xi Jinping, looking dashing in a grey Mao jacket watched the event from atop the Gate of Heavenly Peace at the square's north end. He was accompanied by former Presidents Hu Jintao and Jiang Zemin and many other important leaders.
President Xi Jinping, said in a brief opening address: "No force can ever stop the Chinese people and nation from marching forward."
Watch the video here:
The parade through central Beijing is due to include 15,000 troops and more than 160 aircraft. The nation's newest military technology is also on display – military tanks, helicopters and even the DF-41 -China's new intercontinental ballistic missile. This will soon be followed by a "happy and lively show" involving about 100,000 civilian performers on floats, from farmers and teacher to doctors and students. And then in the evening, a gala performance will be held in the square.
The parade follows Xi's promise in a speech Monday to allow Hong Kong to manage its own affairs despite anti-government protests that have embarrassed the ruling party.
Also Read: India-China Standoff In Ladakh Ends After Talks: Army Sources