China plane crash: Taiwan implicated of shooting down fighter jet
Taiwan accused of shooting down Chinese fighter jet with missile defence system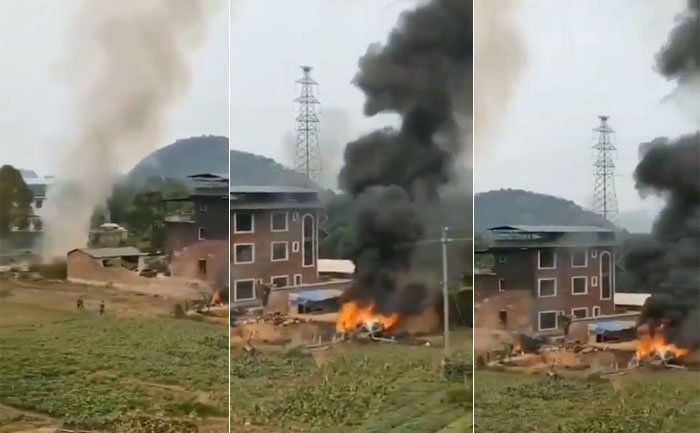 A Chinese plane crashed in Guangxi after flying over the Taiwan Strait. Speculations are rife that the fighter jet was shot down by Taiwan with its projectile protection system.
A video of the crash is viral on social media.
#BrekingNews : #Taiwan air defence system shoots down #China #PLA – Airforce aircraft after intrusion into Taiwanese airspace. pic.twitter.com/Hs0qEOjfQK

— News Line IFE 🌈Live📡 (@NewsLineIFE) September 4, 2020
In the video smoke and flames can be seen rising from the crashed Chinese fighter jet. The pilot is spotted lying at a distance with the locals coming to his aid. The condition of the pilot is as yet not known. It is still unclear if the crash was caused due to a technical failure or if the Taiwan security forces attacked it.
Tensions between China and Taiwan have been on a high since long. Taiwan has also repeatedly warned the Chinese Airforce for repeatedly violating its airspace.
Located off China's coast, Taiwan is seen as part of the mainland. The Communist Party has vowed that one day they will reclaim the island. Taiwan to protect its independence has signed a defense treaty United States of America.
In July, the US State Department approved a surface to air missile deal with Taiwan. The US has also increased its naval presence in the South China Sea and the East China Sea.
Also Read: India-China Face Off: Jawans ready to deal with any situation at LAC, says Army chief