China Must Reconsider Hong Kong Security Law, 27 Countries Tell UN
World reacts to China's national security law for Hong Kong; Urge China to scrap law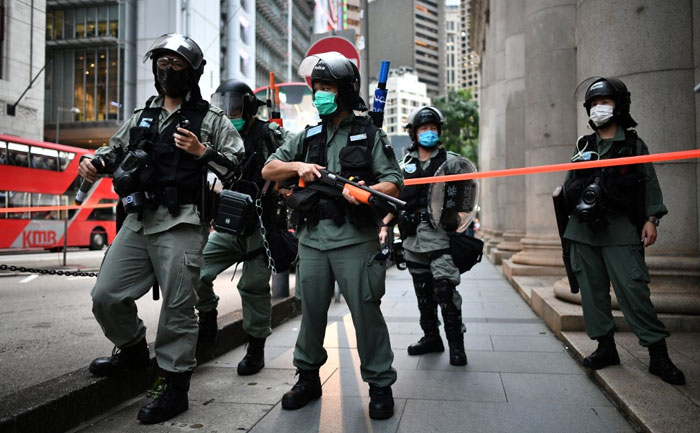 China's enactment of a national security law for Hong Kong has triggered concern all over the world. 27 countries said in a joint statement that China must reconsider its new law. The nations added that Beijing must preserve the right to assembly and free press in the former British colony.
Julian Braithwaite, Britain's ambassador to the UN in Geneva, read the statement at the council, on behalf of all the signatories.
Braithwaite said on behalf of the 27 nations, "We wish to raise our deep concerns at the imposition of national security legislation on Hong Kong which undermines 'One Country, Two Systems', and has clear implications for human rights. We urge the Chinese and Hong Kong governments to reconsider the imposition of this legislation and to engage Hong Kong's people, institutions, and judiciary to prevent further erosion of long-standing rights and freedoms."
Imposing the law without the direct participation of Hong Kong's people, legislature, or judiciary "undermines" the 'One Country, Two Systems' principle guaranteeing Hong Kong a high degree of autonomy, rights and freedoms, the signatories said.
Signatories included Australia, Canada, New Zealand, Switzerland, and 15 European Union states including the Netherlands and Sweden.
The countries urged China to allow Michelle Bachelet, the UN High Commissioner for Human Rights, "meaningful access to Xinjiang at the earliest opportunity". The signatories also urged Bachelet to provide regular information on the human rights situation in Xinjiang and Hong Kong.
Also Read: Protests in Hong Kong against China's proposed national security law