Chinese Havala Racket: Accused operated over 40 bank accounts on fake identity
Chinese man behind Rs 1,000 hawala racket ran scam for 3 years, operated more than 40 bank accounts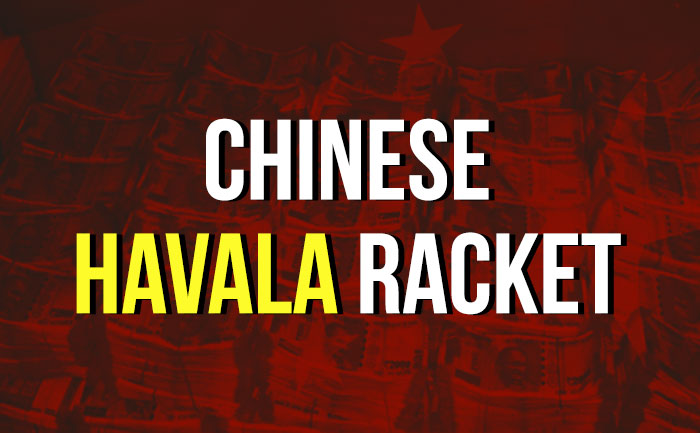 The Central Board Of Direct Taxes(CBDT) has unearthed major money-laundering operations. In its probe the Income Tax (I-T) Department officials found that the suspect, Lou Sang, had changed his identity to Charlie Pang, an Indian national. He not only held an Indian passport but even an Aadhaar card. The man also tied the knot with a girl from Manipur and got a passport issued from there.
Lou Sang also operated accounts in more than 40 banks. Sang was infusing cash of around Rs 3 crore through the hawala chain on a daily basis. He was being helped by bank employees in Bandhan Bank and ICICI Bank. The IT department raided at least two dozen premises in Delhi, Gurgaon, and Ghaziabad.
Search action revealed that at the behest of Chinese individuals, more than 40 bank accounts were created in various dummy entities, entering into credits of more than Rs 1,000 crores over the period: CBDT https://t.co/GDa2O4c4Sp

— ANI (@ANI) August 11, 2020
The accused Lu Sang was earlier arrested in 2018 by Delhi police for a hawala racket. After being let off by the court he resumed the racket. Sang also kept on changing his addresses at regular intervals and managed to evade arrest.
The IT department says that a subsidiary of Chinese company and related concerns have taken over Rs 100 crores bogus advances from shell entities. This has been used for opening businesses of retail showrooms in India. The foreign hawala transactions involved Honk Kong and US dollars.
Further investigations are under progress.
Also Read: India Vs China: Government Of India Banned 47 More Chinese Apps