Chinese Virologist Claims COVID-19 Made In Wuhan Lab
Chinese Virologist Claims COVID-19 Originated From Wuhan Lab, Offers Scientific Proof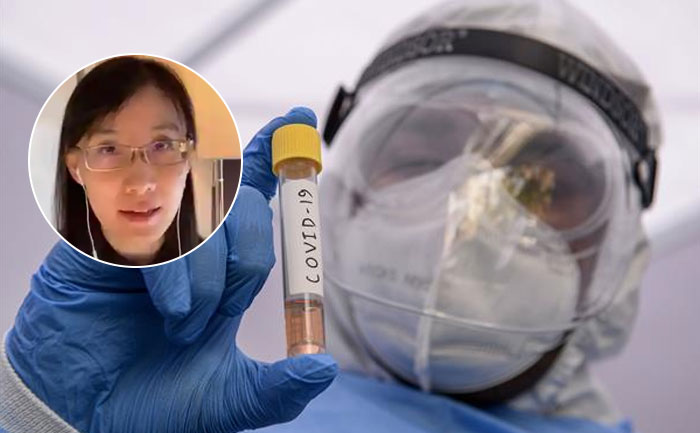 A Chinese virologist has claimed that the COVID virus was made in a government-controlled laboratory in Wuhan. Li Meng Yan concerned about her safety had fled to America. On September 11 she gave an interview to ITV in which she has said that she has evidence to support her claim that the virus originated from a lab in Wuhan.
Whistleblower virologist Dr. Li-Meng Yan interviewed by @TheNatPulse:

"The #Covid_19 was lab-modified based on a virus discovered and owned by the Chinese military, the Zhoushan bat coronavirus, ZC45 and ZXC21

My scientific report is gonna be out soon"#CCPVirus #LiMengYan pic.twitter.com/8dDqfBr2Zk

— Himalaya Global (@HimalayaGlobal) September 11, 2020
But China from where the virus originated has maintained that the virus started from the wet market in Wuhan. Li has dismissed the claim as a smokescreen.
She said, "This virus is not from nature. The genome sequence is like a human fingerprint. So based on this you can identify these things. I use the evidence … to tell people why this has come from the lab in China, why they are the only ones who made it."
Yan is currently in the US and has been researching the virus since the last year. She said she was being threatened by the authorities in China, regarding her revelations. So she had to flee to the US following safety concerns. She has also claimed that China has launched a campaign to discredit her and to smear her reputation.
Also Read: India China Face Off: Defence Minister Rajnath Singh Holds Security Meet With Defense Chiefs