World Chocolate Day 2020: Best Recipes To Celebrate The Occasion
World Chocolate Day 2020: It is all about savouring the chocolaty fragrance and the smoothness of best chocolates.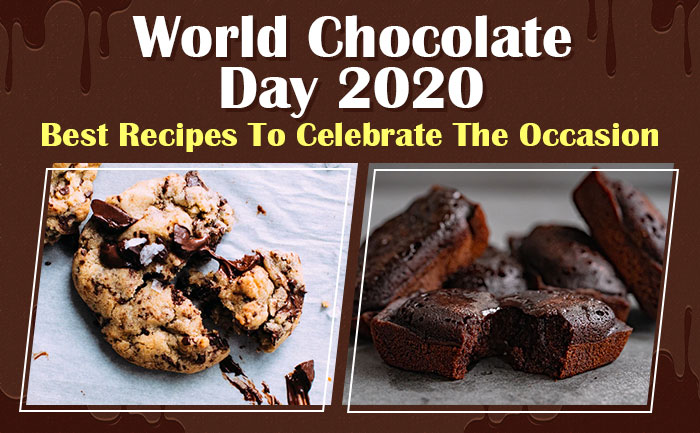 'World Chocolate Day' also known as 'International Chocolate Day' is celebrated every year on July 7. It is celebrated globally on July 7 since 2009. Some even believe that it commemorates the day chocolate was introduced to Europe in 1550. This day is also celebrated on different days in different countries. Ghana, which the second-largest producer of Cocoa celebrates it on February 14 while in the US, October 28 is marked for chocolate day.
The day celebrates the rich dark chocolate that makes you go tingly inside. It is a celebration of mankind's culinary art. Chocolates, are not only perfect mood enhancer but also has some surprising health benefits. On this special day here are some easy best chocolate recipes to make the day sweet for your loved ones.
Here are Best Chocolate Recipes To Celebrate World Chocolate Day 2020:
1. Hot Chocolate: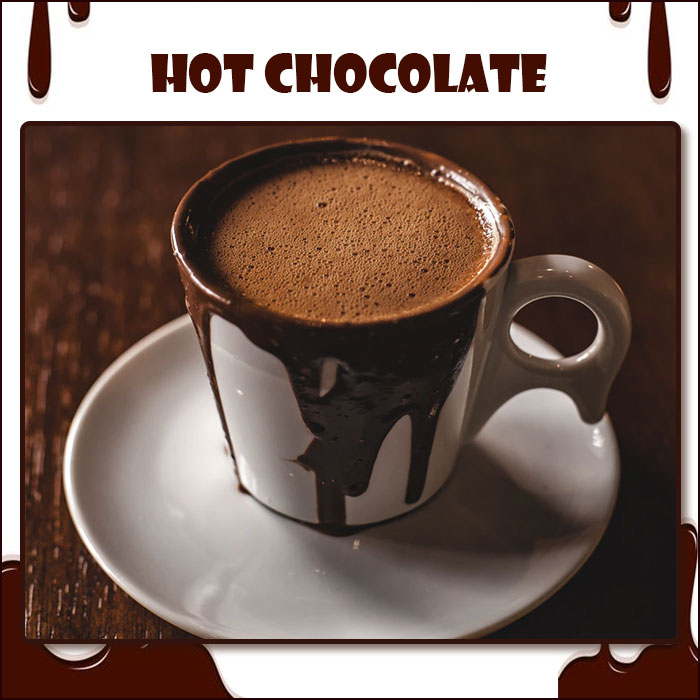 Ingredients:
1 Cup Milk
1 Cup Chocolate
2-3 tbsp Cocoa powder
1/2 Cup Powdered sugar
Optional Cinnamon
Optional Vanilla
Procedure:
1. Boil milk in a deep bowl, add chocolate to it. Stir well.
2. Add cinnamon stick, vanilla stick, and powdered sugar along with the cocoa powder.
3. Stir well to mix thoroughly and pour hot in a cup.
4. Serve hot with a topping of whipped cream garnished with chocolate powder, shavings, or marshmallows.
2. Chocolate Chip Cookies: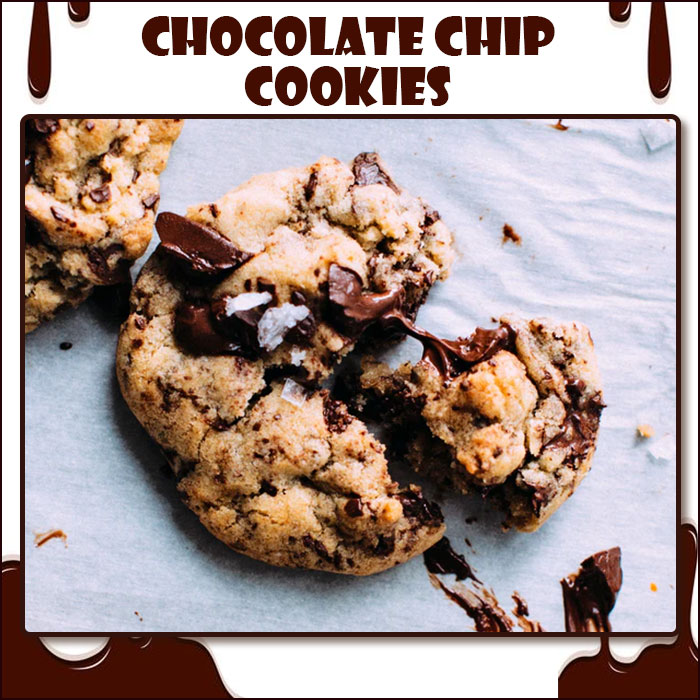 Ingredients:
2 1/4 all-purpose flour
1 tsp baking soda
1/2 tsp salt
½ cup/ 1 stick plus 2 tbsp unsalted butter at room temperature
3/4 cup granulated sugar
3/4 cup light brown sugar
2 Eggs
3/4 tsp vanilla extract
2 cups semi-sweet chocolate chips or high-quality chocolate chunks from a bar
Procedure:
1. In a small bowl, whisk together the flour, baking soda, and salt. Set aside.
2. Cream the butter and both sugars for 2 minutes on medium speed.
3. Continue beating until light and fluffy, 2 to 4 minutes.
4. Add the eggs, one at a time, mixing well after each addition. Beat in the vanilla.
5. Add the flour mixture until fully incorporated. Be sure not to over-mix.
6. Fold the chocolate chunks with a rubber spatula until just combined.
7. Use a one-ounce cookie scoop to portion the dough into 24 balls. Place on a baking sheet and chill for at least 30 minutes and up to 24 hours.
8.When ready to bake, preheat the oven to 325° F. Line a baking sheet with parchment paper.
9. Remove the cookies from the refrigerator and let sit at room temperature for about 10 minutes. Arrange 12 cookies evenly spaced on the baking sheet. Gently press the dough balls to flatten slightly.
10. Bake for 10 to 12 minutes or until lightly golden brown. Let the cookies sit on the pan for 5 minutes, then transfer them to a cooling rack to cool completely.
3. Chocolate Muffins: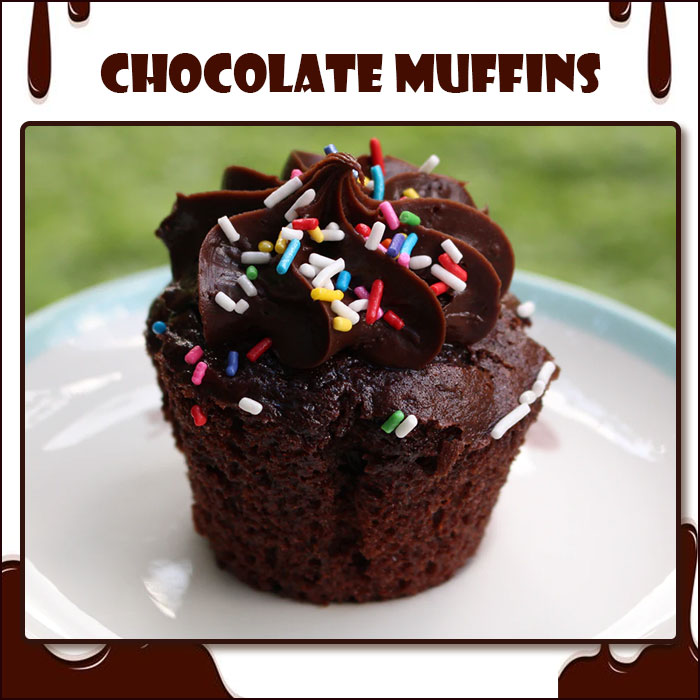 Ingredients
1 1/2 cups / 180 gm maida (refined flour)
1 1/2 cups / 360 gm castor or powdered sugar
1/2 cup / 120 gm butter
1/2 cup / 65 gm cocoa powder
3/4 cup hot water
1 tsp vanilla essence
2 1/2 tsp baking powder
1/4 tsp salt
3 eggs
Pastry cups and muffin pans
Procedure:
1. Place the pastry cups in the muffin pans.
2. Sift the flour, cocoa, baking powder, and transfer into a mixing bowl.
3. Add the salt, sugar, butter, eggs, and vanilla and beat well till smooth.
4. Add the hot water and beat again.
5. Put the batter into the pastry cups (not more than 1/2 full) and bake in a pre-heated oven for 15-20 minutes.
6. Remove from the oven and leave to cool.
4. Fudgy Chewy Brownies: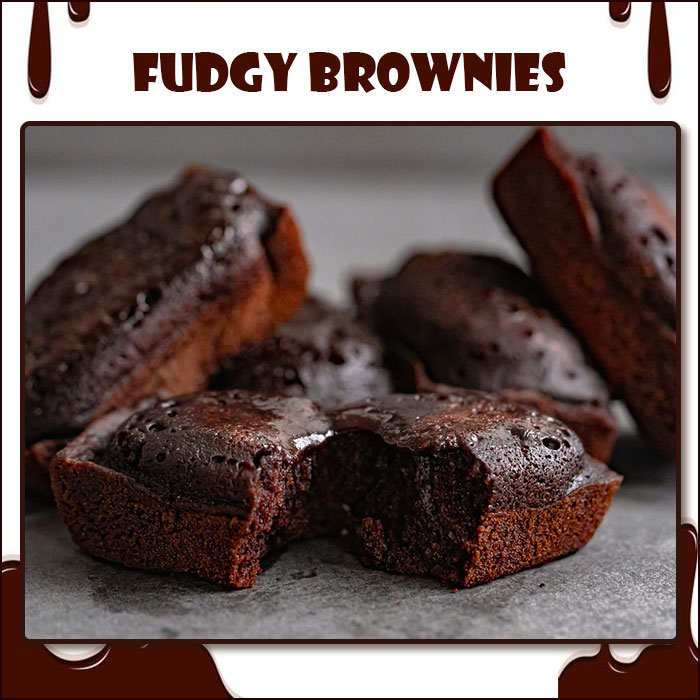 Ingredients
2/3 cup all-purpose flour
1/2 tsp salt
1/2 tsp baking powder
Cooking spray or little oil
60 gms unsweetened chocolate
120 gms bittersweet or semisweet chocolate
10 tbsp unsalted butter
1 1/4 cups sugar
2 tsp vanilla extract
3 large eggs
3/4 cup Optional: toasted walnuts, pecans, macadamia nuts, peanuts
Procedure:
1. Adjust oven rack to lower-middle position and preheat oven to 325 degrees.
2. Whisk flour, salt, and baking powder in a small bowl. Set aside.
3. Spray an 8-inch baking pan with cooking spray.
4. Fit a sheet of foil in the pan and up to two sides
5. Spray sheet with cooking spray.
6. Melt chocolates and butter in a medium bowl over a pan of simmering water.
7. Remove from heat, whisk in sugar and vanilla.
8. Whisk in eggs, one at a time, fully incorporating each one before adding the next.
9. Continue to whisk until the mixture is smooth and glossy.
10. Add dry ingredients
11. Stir in nuts
12. Pour batter into prepared pan, bake until a toothpick comes out with some wet crumbs.
13. Cool brownies and cut them into squares and serve.
5. Coconut Cranberry Chocolate Fudge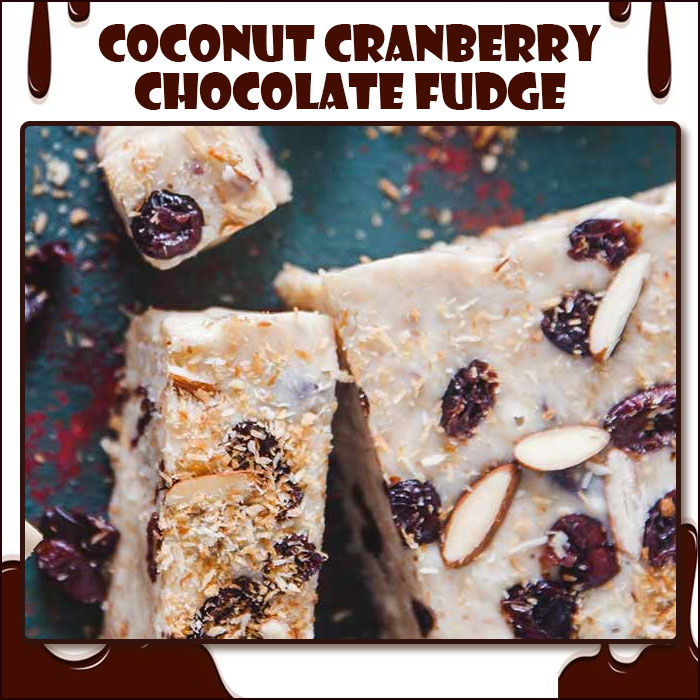 Ingredients
Condensed Milk: 400 gms
White Chocolate: 300 gms
Desiccated Coconut: 100 gms
Dried Cranberries: 130 gms
Dried Almonds, Finely Sliced: 50 gms
Pinch of salt
Procedure:
1. Layer a baking pan or any square pan with a parchment paper
2. Spread the desiccated coconut out onto a pan and toast it till it turns golden brown.
3. Pour condensed milk into a saucepan and add finely chopped white chocolate.
4. Turn the heat on medium and cook the milk until the chocolate melts.
5. Switch off the heat and mix the toasted coconut, salt, almonds, and Dried Cranberries.
6. Give it a stir and then pour the mixture into the prepared baking pan.
7. Set it in the refrigerator for 4 hrs. Cut it and store it in the refrigerator.
courtesy NDTV/Stateman
How Is Chocolate Made?
Chocolate is a fermented food, once the cacao pods are picked. They are cleaned of pithy white material from the fruit, then dried. The cacao beans are fermented. The cacao nibs are revealed once the papery shell is removed.  Chocolatiers then grind the nibs into the cocoa mass. They separate them into cocoa solids and cocoa butter. Later combine them with milk and sugar. If they're creating white chocolate then it's just the chocolate butter with milk and sugar.  Every Chocolatier has different methods and ideas that are all popular across the world.
The Best dark chocolate is from the Ivory Coast, Ghana, and Ecuador.
Also Read: World Chocolate Day: Put your sweet tooth into overdrive today