Don't Check On Me: Chris Brown & Justin Bieber Unite for New Single
After Ed Sheeran, Justin Bieber has collaborated with an American Singer Chris Brown for a new single, Don't Check On Me.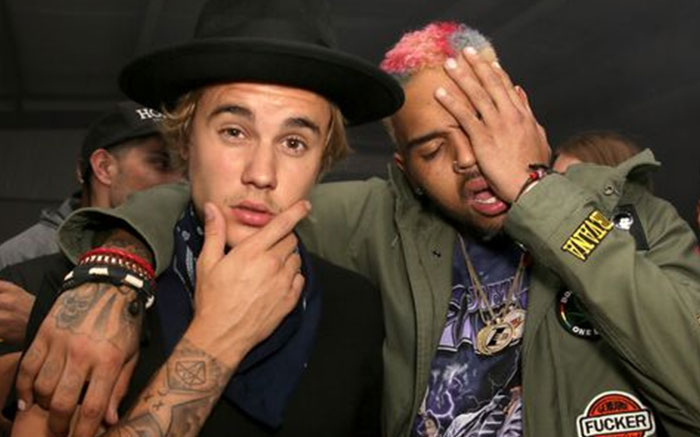 Chris Brown — American singer, songwriter and dancer — had earlier this month promoted his upcoming album titled Indigo with rapper Drake by releasing a new song 'No Guidance'. Now Chris Brown has released yet another song from Indigo which has the voice of none other than Canadian singer and songwriter, Justin Bieber and Ink.
The latest song is titled 'Don't Check On Me', which is produced by Sheldon Ferguson. The song was uploaded on YouTube on 25th June 2019 and it has already garnered more than 1 million views. Notably, the collaboration of Justin Bieber and Chris Brown come days after former shared a picture comparing Chris Brown with Tupac and Michael Jackson. Owing to that photo, Bieber had to face backlash on social media.
This is Brown's ninth official studio album, Indigo, which is all set to release on this Friday, 28th June 2019. The video is now available for pre-order via iTunes. Apart from Justin-Brown, the video will also feature contributions from Gunna, Lil Wayne, Nicki Minaj, Tory Lanez, Juicy J, Tyga, Juvenile, H.E.R. and others. Brown's previous full-length release came in the form of Heartbreak on a Full Moon, an album he released back in October of 2017.
You can check out 'Don't Check On Me' here:
The song begins with Chris, who sings "Your head and your heart won't feel the same/ Even if it feels like it every time/ Don't check on me if we're not together/ And it's probably for a reason/ Every heartbreak has its season/ It ain't always summer in June."
Later, Justin lends his voice, "Might run across your mind but don't worry 'bout me, no / My heart is back in one piece, it ain't skipped a beat, no / Feeling rested up, I ain't missing sleep, no-oh." The song
The song 'Don't Check On Me' will remind you Justin and Ed's Love Yourself which had heavy guitar score.