Is Lady Gaga Rocket Racoon's Lover In Guardian's of the Galaxy Vol3?
Guardians of the Galaxy's famous character Rocket Raccoon's lover rumored to be played by Lady Gaga.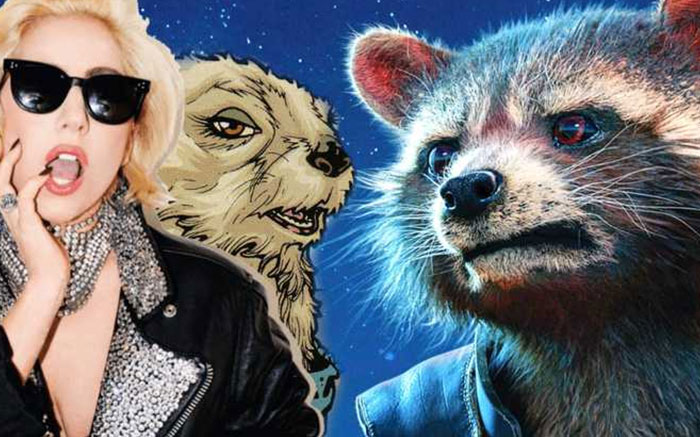 Guardians of the Galaxy is one of the most Popular movies of the Marvel Cinematic Universe. It's next volume, Volume 3 is said to have Lady Gaga as Rocket Racoon's Lover Lady Lylla. Rocket Racoon is played by Bradley Cooper and he is one of the most loved and adored characters of MCU. Lady Lylla is an otter who is a toy making heiress from the planet half-world.
Rocket Raccoon is one of the most widely celebrated characters of Guardians of the Galaxy Series. He is technically not a raccoon since he is not from earth but with the Agility, Speed and Strength of a Raccoon, he is the right one to Guard. There is a Bromance shown between Groot, an ageless Flora and Rocket Raccoon. Groot expresses his emotions by only saying three words: "I am Groot!" which only Rocket Raccoon is able to understand. Lady Lylla is the one with whom Rocket Raccoon's Romance will be. Lady Gaga if really will be lady Lylla then she will be perfect for the job because she has a distinct voice and the flair required for acting.
Bradley Cooper and Lady Gaga's performance in 2019 Oscar Awards which gave us an idea about the sparkling Chemistry they share. Also, the news of their alleged affair has gained a lot of controversies. Sources say that Bradley and his wife Irina Shrike have parted ways. Apparently, Lady Gaga has also broken up with her fiance Christian Carino.
Since the director James Gunn is a bit occupied with the shooting of Suicide Squad 2, the confirmation regarding Lady Gaga as Lady Lylla will have to wait.
Also Read:  Avengers: Endgame Fan Theory Illustrates Doctor Strange's Visions