Chris Evans has fans freaking out on his new picture
Fans Are Freaking Out Over Chris Evans New Picture from Avengers: Endgame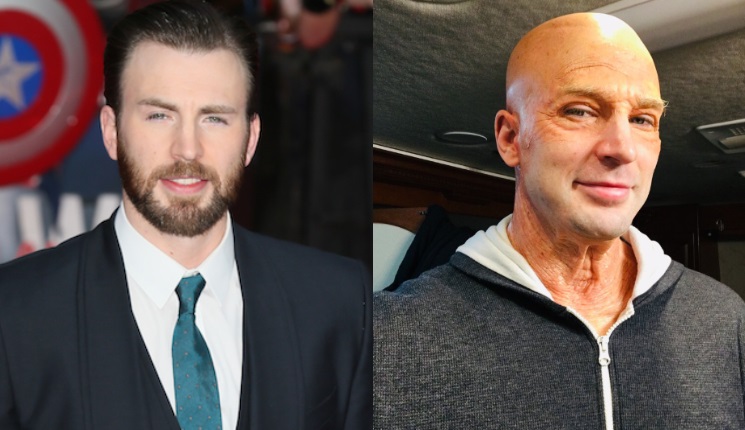 The years most awaited release 'Avengers: Endgame' is finally out and we are loving it. Marvel's new movie is a roller coaster ride of action and emotion that left fans drained by the time it ended. The reason being the end of Thanos but the loss of favourite super-heroes.
'Avengers: Endgame' is truly an epic sequel to 'Infinity War'. It is also a very emotional time for Captain America fans right now, but Chris Evans himself has been adding even more to the hysteria.
On May 6, directors Joe and Anthony Russo finally lifted the ban on the Marvel's juggernaut, allowing its cast members to be able to post behind-the-scenes pictures and videos from the sets on social media. Captain America aka Chris Evans too took to Twitter to share the behind-the-scenes look at his old man version of Steve Rogers.
The photo below, tweeted by Evans, shows him halfway through the process of becoming old Steve Rogers.
Halfway there pic.twitter.com/frBsW4x4hQ

— Chris Evans (@ChrisEvans) May 10, 2019
In the final scene of 'Avengers: Endgame', Steve Rogers goes back in time and lives out a happy life with his love Peggy Carter, before showing up again in the present as an old man.
This picture of Evans has created a storm on social media. Here's how fans are reacting to it:
— brandon (@spideyodinson) May 10, 2019
❤️ you always and forever. pic.twitter.com/Tb5P0XkiGy

— Chris Evans USA 🇺🇸 + Dodger Evans 🐶 (@ChrisEvans_USA) May 10, 2019
Try some of that life that Tony told you to get 💛 Thanks for being Cap, Chris

— Girbeagly (@Girbeagly) May 10, 2019
— Thor ™ (@Thoroffl) May 11, 2019
— saw endgame and now dead ‎⍟ (@stuckyrogersxx) May 11, 2019
'Avengers Endgame' is on a minting spree at the box-office and has already made Rs. 338.35 crores in India. dlisted
Also Read: Avengers Endgame: Fan cracks the secret behind the line 'love you 3000'