Six Year Old Saves Sister From Dog Attack; Chris Evans Commends His Bravery
Chris Evans to send a Captain America memento to the six year old who saved sister from dog attack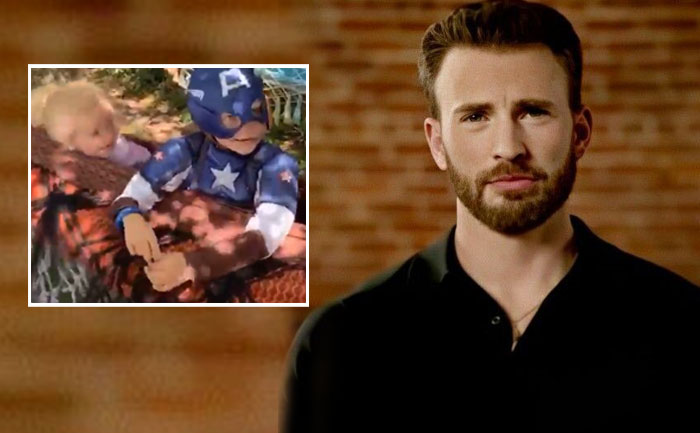 A six-year-old saved his sister from a dog attack. He received 90 stitches from the dog bites. Six-year-old Bridger's aunt Nikki Walker posted a picture of him on Instagram and wrote about how the boy had suffered injuries to his face. His brave act went viral on the internet.
The little hero's day was made when he received messages from Captain America(Chris Evans) and other superheroes.
Evan shared a video message to the boy praising him for his brave act. He also promised to send him an authentic Captain America shield.
'Get this man a shield.'💙 https://t.co/nrchaKdoAW

— Chris Evans (@ChrisEvans) July 16, 2020
"Pal, you're a hero, what you did was so brave, so selfless — your sister is so lucky to have you as a big brother. Your parents must be so proud of you," Evans said in the recorded message.
In the video shared by Bridger's aunt, we can see him dressed as Captain America watching Chris Evans video message.
Not only Evans but also Mark Ruffalo who played Hulk wrote a heartfelt message for him. He wrote, "People who put the well beings of others in front of themselves are the most heroic and thoughtful people I know. I truly respect and admire your courage and your heart."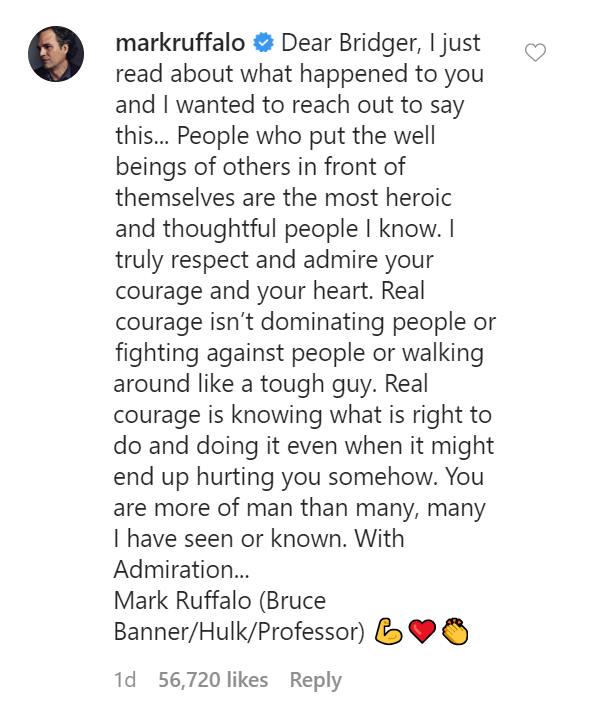 Tom Holland who plays Spiderman too spoke with the little braveheart:
Robbie Amell (who plays Firestorm on TV show The Flash), Brie Larson (Captain Marvel), Grant Gustin (who plays the Flash on The CW) also sent messages of support for Bridger.
Also Read:  Captain America Actor Chris Evans Joined Instagram For THIS Reason