Spotify Subscribers: Here's how to get your free Google Home Mini
Here's how you can claim your Google Home Mini Smart Speakers for free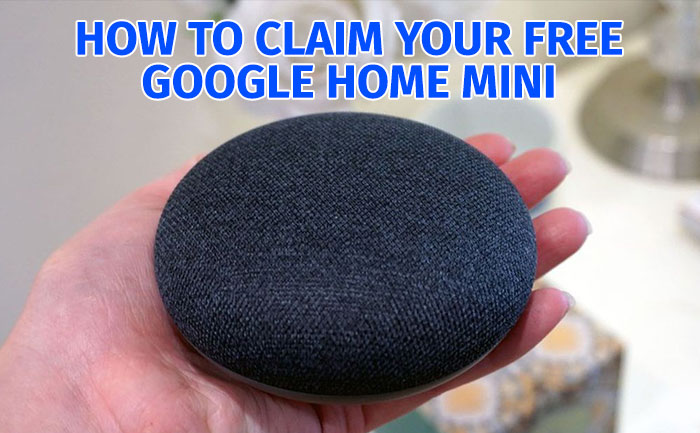 Are you a subscriber of music streaming company, Spotify? If yes, then there is good news coming to you. In order to promote music streaming platform, Spotify has decided to offer Google Home mini  smart Speakers for free to its all premium subscribers.
Yes, you read that right, you will get Google Home Mini smart speakers for free if you are have subscribed Spotify or about to subscribe it soon. The offer is for a limited period of time, if you want free Google Home Mini Smart Speakers, then you will have to act as fast as you can.
In this article, we have explained how you can claim a free Google Home Mini speaker before offer ends.
How To Get Your Google Home Mini Speakers Free:
If you are one of those who are excited to claim Google Home Mini Smart Speakers, you will have to visit the official website of Spotify. Once you open the website, you will have to select what type of play you have and reserve your speaker.
After completing the reservation, you will receive an email with a discount code and a link redirecting you to the Google store. You can claim Google Home Mini for by applying the discount code.
Spotify users: Here's how you can claim Google Mini Speakers free
Log into your Spotify account on the Spotify website.
Click on 'Get Family' or 'Get Indivisual' depending on the type of play you have
3. After you've logged in, the Google Store will open with your Google Home Mini price reduced to zero. Select as per your interest.
After submitting some details, the Google Home Mini is yours.
Just wait patiently for Google Home Mini to arrive at your destination.
Notably, user who have already claimed a Google Speakers last year using can not take part in this new promotion. Premium Student subscribers are not eligible for the offer.
You should also know that users who are currently using a free trial or a discounted Premium trial will not be able to claim a speaker.
"At our core, Spotify Premium wants to make it easy to enjoy your favorite music anytime, anywhere. We were delighted by the response of our first Google Home Mini offer last year, which is why we're excited to extend our partnership with Google and expand the offer to now include both Family and Individual Premium plans," Marc Hazan, vice president of Premium Partnerships at Spotify, said in a statement.
Also Read: Spytox: Make International Calls, Find Addresses & Phone Number For Free