Prime Minister Narendra Modi boasts of the academic diversity and richness of the country, but forgets to release the social welfare scholarships among the needy PhD scholars of reputed institutions. There are funds for some of the scholarships being granted and released, but others bear the brunt as they wait for Rajiv Gandhi National Fellowship (RGNF) for past 8- 12 months.
Frustration, depression, anger, helplessness and anxiety – this is what anyone gets while having a conversation with a RGNF awarded scholar. Knocking the doors of bank managers and mailing the Social Justice and Empowerment department officials too have not helped them. Some scholars have even tried their luck to contact PMO, but with no response. The only answer that scholars get is that all the necessary paperwork have been completed by banks, but they have not received the funds from the concerned ministry.
Students' Cluelessness:
Clueless and financially broken Pallav Karmakar, a 5th year PhD scholar of Institute for Social and Economic Change, Bangalore has returned to Kolkata and is looking for a job to sustain his final year of PhD. Sharing his fear, the development studies scholar said to this reporter, "It's pretty demotivating and discriminatory for all the research scholars that they have to beg to sustain their for their Phds. I have not received my scholarships since November and have no financial assistance either."
In the words of Karmakar, this delay has happened for the first time, as earlier the maximum waiting period was three months. He adds, "Even in the PFMS (Public Finance Management System) website, noting concrete is visible. There is lot of hotch-potch going on and the problem is we don't know whom to contact."
Call it a miscommunication and lack of co-ordination, that scholars across the nations are bound to think to quit research and look for something other than academics. Even elite institution like Jawahar Lal Nehru University in the national capital is not spared. Soaham Mandal, a 3rd year Phd scholar of the Centre for English Studies department complains that he has not received any fund since July 2017!
"I am in a flux. I do not know what to do. I have visited Canara bank branch multiple times, and received the same answer over and over again about lack of funds. How will I sustain here? Last month the manager of National Archive branch said they too are clueless….tell me where shall I go now?", said Mandal in a broken voice.
RGNF scholarship: Modus Operandi
Every year the Ministry of Social Justice and Empowerment awards 2000 RGNF to the scholars and remunerates them with Rs 25,000/month for first three years and Rs 28,000/month for the next two years, with an additional 30 percent grant as HRA in Tier-1 district. The process involved in getting this scholarship is quite tedious, just like other funds of the ministry.
First, the MoSJ releases a notification for fellowship in mid-July of each year and based on the merit list, Scheduled Caste (SC) and Scheduled Tribe(ST) candidates are awarded scholarship by January next year. After that the registered research scholar needs to submit his or her continuation documents duly signed by his or her supervisors and dean to the bank on quarterly basis. The candidate also needs to submit his or her progress report to the bank  every six months, based on which the bank does the documentation and the ministry disburses the amount via direct bank transfer.
What Went Wrong?
Research scholars are of the opinion that the ministry is not co-operating with the banks and that is why they are not receiving the scholarships. The banks on the other hand have shed their hands saying that they have done all the necessary documentation and sent to the concerned ministry, but have not received any funds yet.
However, in a recent notification, it has been known that the government has disbursed the amount of Rs 90 crores and it is under process. But, neither the bank nor the scholars have any idea when the amount will be credited in their account.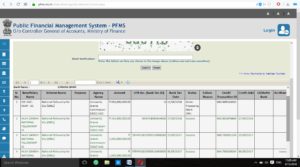 Negligence or Discrimination?
Considering the fact the research scholars are depressed over the non-availability of funds and there is a lack of co-ordination between banks and ministerial departments, wouldn't it will be correct to analyse that the present government is not serious about the future of academics or academicians in the country?
One more interesting analysis that comes out from this whole 'tedious' process of awarding scholarships is that the RGNF has been divided in two categories – National Scholarships for SCs and National Scholarships for STs.
Scholars have alleged that funds for STs have been disbursed, but for SC candidates they have been kept at bay. If this statement proves correct, can it be estimated that Dalits are being discriminated while allocation of funds or are they being deliberately barred from academics? Only time will tell.
Image courtesy: Portable Sanitation Association International