CNN Anchor Chris Cuomo Tests Positive For Coronavirus
The CNN anchor was concerned that he might have exposed his family to the virus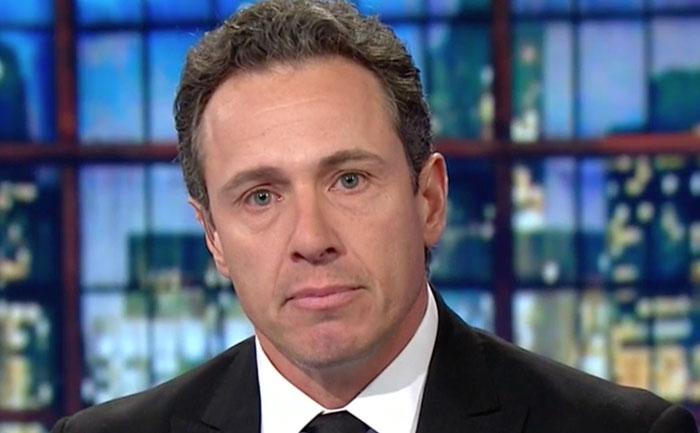 CNN anchor Chris Cuomo has tested positive for coronavirus. Cuomo shared his diagnosis with followers through Twitter stating that he had tested positive for coronavirus after he was exposed to people who later tested positive too.
"In these difficult times that seem to get more difficult and complicated by the day, I just found out that I am positive for coronavirus," he wrote.
Chris Cuomo said that his coronavirus symptoms include a fever, chills and shortness of breath.
In addition, the CNN anchor was also concerned that he might have exposed his family to the virus. He hoped that his wife Christina and their three kids, daughters Carolina and Bella and son Mario, were safe from the pandemic.
"I just hope I didn't give it to the kids and Cristina," he wrote. "That would make me feel worse than this illness!"
Chris added a touch of humor to the dire news by stating that he was currently quarantined in his basement.
"I am quarantined in my basement (which actually makes the rest of the family seem pleased!)"
Cuomo stated that he would continue to work from home.
"We will all beat this by being smart and tough and united!" he stated.
Chris Cuomo is the brother of New York Governor Andrew Cuomo. Andrew has tweeted about his brother's diagnosis stating that he is his best friend. He wrote, "Stay strong little brother. You are a sweet, beautiful guy and my best friend. If anyone is #NewYorkTough it's you."
This is the third case of coronavirus involving a CNN employee in New York City.
ALSO READ: Money Heist Star Itziar Ituno Tests Positive For Coronavirus