Rajasthan Assembly elections: Sachin Pilot speaks up about CM face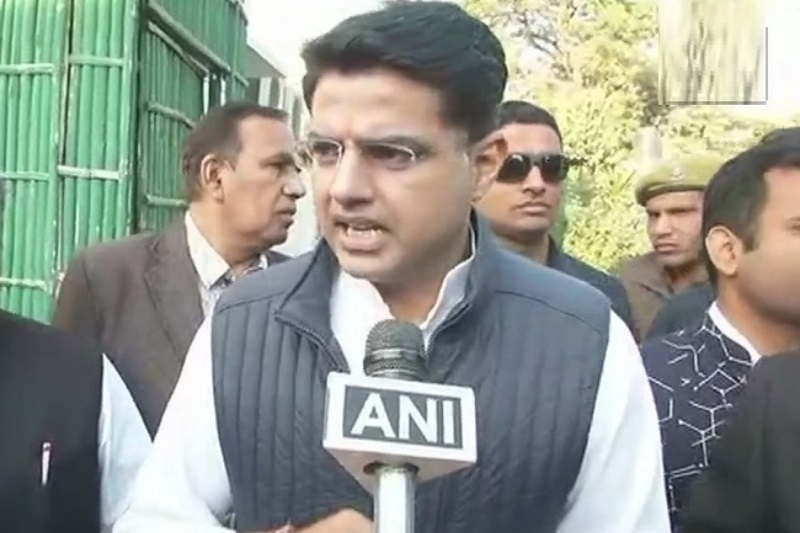 As polling for Rajasthan Assembly elections underway and tug of war between Congress and BJP has already begun at 7 am and will conclude by 5 pm. President of Rajasthan Congress party and one of the chief ministerial aspirants, Sachin Pilot after casting his vote said that "We will sit and discuss this after our party gets a majority in the election."
Sachin Pilot, Congress on CM face from Congress: We will sit and discuss this after our party gets a majority in the election. #RajasthanElections2018 pic.twitter.com/fy6PCtY9D9

— ANI (@ANI) December 7, 2018
Sachin Pilot has expressed confidence that the Congress will form government in the state while the BJP has said that the Congress can't be trusted as it has not decided the CM face as of now.
The ruling Bharatiya Janata Party (BJP) Chief Minister Vasundhara Raje, who won 163 seats in the 2013 Assembly polls is confident of repeating the victory.  Besides Raje, Prime Minister Narendra Modi and BJP chief Amit Shah have also expressed their confidence of repeating history again.
Check: Rajasthan Assembly elections 2018 LIVE UPDATES:
Rahul Gandhi's Congress, which was reduced to 21 seats in 2013 polls, has cited anti-incumbency and expressed confidence that it will come to power in the state this time.
Till 9:30 am, according to the figures released by the Election Commission, voter-turnout in Rajasthan Assembly election 2018 is recorded 10.15 percent.
Rajasthan: An 80-year-old woman cast her vote at booth no. 103 in Sardarpura constituency of Jodhpur district. #RajasthanElections2018 pic.twitter.com/wmTiniu07u

— ANI (@ANI) December 7, 2018
Amid tightened security, an 80-year-old woman came all the way to cast her vote at booth no 103 in Sardanpura constituency of Jodhpur district. In the same constituency, another 90-year old man cast his vote.
A 90-year-old man arrives at polling booth no. 104 in Sardarpura constituency of Jodhpur district to cast his vote. #RajasthanElections2018 pic.twitter.com/qIu3HDA3YQ

— ANI (@ANI) December 7, 2018
Also read: Assembly elections: 'Ab Badlega Rajasthan' says Sachin Pilot via video campaign