Coldplay's Chris Martin To Propose Dakota Johnson?
Gwyneth Paltrow stepped up to help the couple reunite in 2019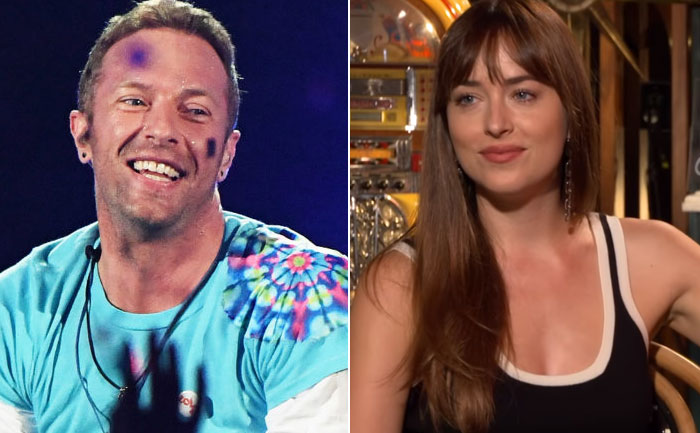 Chris Martin and Dakota Johnson could be ready to take their relationship to the next level. The Coldplay singer first sparked dating rumors with the Fifty Shades of Grey actress in 2017. They later confirmed the relationship in 2018. Now it seems like the duo could be headed towards engagement in the near future.
As per an insider's statement to The Sun, Chris Martin has purchased a "commitment ring"  to show his dedication. The source further stated that "Chris has bought her a ring as a sign of his intent, and no one would be ­surprised if an engagement announcement followed."
Moreover, the report also suggests that Chris's ex-wife Gwyneth Paltrow is supportive of the relationship. As per the rumor mill, Chris and Dakota's relationship has only become stronger over time.
"Chris and Dakota have had a great summer and it has really cemented their relationship. They've had ups and downs in the past, and although Chris was worried they wanted different things, Dakota is super-happy and ready to commit," the insider said.
The couple has faced their hurdles along the way. It is reported that the couple parted ways in 2019. Dakota Johnson is said to have broken things off. However, as per a US Weekly report, Gwyneth Paltrow stepped up to help the couple reunite. "Gwyneth is the one who pushed them to do it," an intel told the outlet.
However, there has been no official confirmation of this from either Chris or Dakota. This isn't the first time the couple has sparked engagement rumors. We will just have to wait and see if there really is an engagement in the near future.