Common man flumuxed; Fuel prices gets slashed by 1 paise!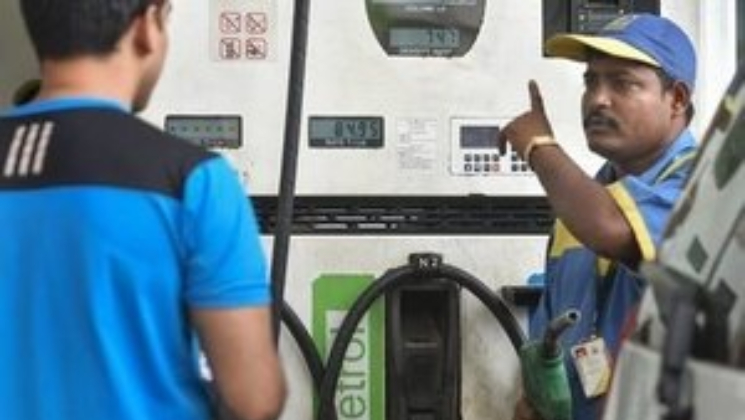 After fuel prices getting hiked for 16 continuous days, the rates witnessed a slight drop.
The petrol prices have been cut down to 60 paise in Delhi and 59 paise in Mumbai while diesel price went down by 56 paise in Delhi and 59 paise in Mumbai. Within hours of the announcement, they revised the cut to just 1 paisa a litre each.
Indian Oil had published that the petrol price was cut by 60 paise and diesel price by 56 paise in the capital. But a company statement later said, "There was a technical glitch in posting the selling prices of petrol and diesel on our website today. The selling prices of petrol and diesel w.e.f 30th May 2018 have been rectified on our website."
The continuous fuel price hike has made the loves of common man more difficult for the past fortnight.
As the price hike was burning a hole in the pockets, publicly urged the government to take some action.
To which, Union Petroleum and Natural Gas Minister Dharmendra Pradhan earlier assured the public that the government will soon take out a solution to tackle the situation.
He further pointed out that less production of oil in the Organization of the Petroleum Exporting Countries (OPEC) and hike in crude oil price in the international market are some of the factors affecting the fuel price.
In April, Pradhan had said the Centre and the state governments have been considering bringing the petroleum products under the ambit of Goods and Services Tax.
Image Source – ETEnergyWorld