Congress Leader Jitin Prasada Joins BJP Ahead Of Uttar Pradesh Polls
Senior Congress Leader Jitin Prasada Joins BJP Ahead Of Uttar Pradesh Elections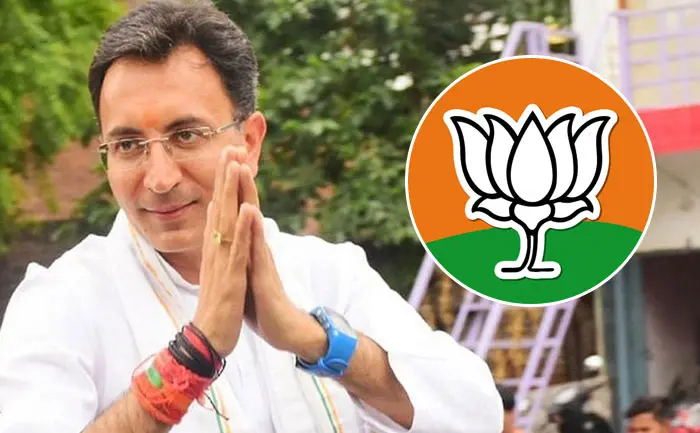 Senior Congress leader Jitin Prasada on Wednesday joined the Bharatiya Janata Party in New Delhi. He was inducted into the party by Union Minister Piyush Goyal and MP Anil Baluni. Prasada took this step ahead of the 2022 Assembly polls in Uttar Pradesh.
Delhi: Congress leader Jitin Prasada joins BJP in the presence of Union Miniter Piyush Goyal, at the party headquarters. pic.twitter.com/lk07VGygbe

— ANI (@ANI) June 9, 2021
"If there is any political party or a leader standing for the interests of the nation today, given the situation that our country is going through, it is BJP and Prime Minister Narendra Modi," he said soon after joining the BJP.
"I have a three-generation connection with Congress, so I took this important decision after a lot of deliberation. In the last 8-10 years I have felt that if there is one party that is truly national, it is BJP. Other parties are regional but this is national party," Prasada added.
If there is any political party or a leader standing for the interests of the nation today, given the situation that our country is going through, it is BJP and Prime Minister Narendra Modi: Jitin Prasada, after joining BJP

— ANI (@ANI) June 9, 2021
Prasada later met JP national president JP Nadda at latter's residence. He had also met Union Minister Amit Shah before joining the party. BJP leader Jyotiraditya Scindia welcomed Prasada and said, "He is like my younger brother, and I welcome him to Bharatiya Janata Party (BJP). I congratulate him."
Also Read: Uttar Pradesh Implements 55-hour Lockdown Today