Congress pulls up NSUI chief Fairoz Khan, shows BJP in poor light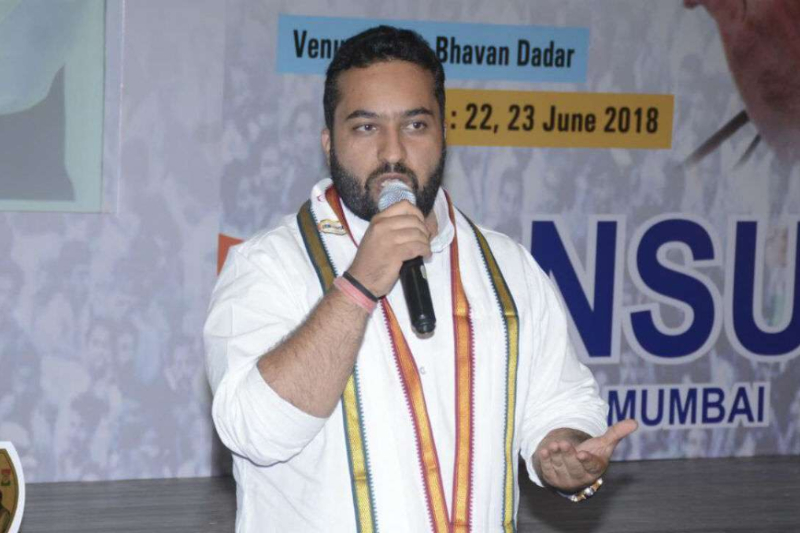 The #MeToo movement that has kicked in has put lot of celebrities in a spot and it promises to do more in the coming days. With the ruling party BJP not taking the allegations against its junior minister MJ Akbar seriously, opposition Congress sent a strong message by just doing the opposite — taking action against an accused pending enquiry.
Accused in a similar incident, the National Students' Union of India (NSUI) president Fairoz Khan has relinquished his post following sexual harassment charges levelled against him by an NSUI office bearer. And Congress accepted his resignation immediately without a second thought and not wasting a minute.
The incident took place in June when an NSUI office bearer from Chhattisgarh alleged that she was sexually harassed by Khan. Considering the complaint, Congress formed a three-member panel to look into the allegations and a probe was conducted subsequently. The woman also filed a police complaint in the meantime.
The Chhattisgarh Congress worker also lodged a complaint with the Parliament Street Police Station and said that she was fearing for her life. An internal probe was conducted to investigate the allegations and the report of that was tabled on Friday.
All India Mahila Congress president Sushmita Dev, party's national media panelist Ragini Nayak and Lok Sabha member Deepender Hooda were on the three-member panel which conducted the probe. Constituting an all-woman panel was also a clincher by India's oldest political party. By doing so, it showed the ruling party in a poor light as BJP still hasn't showed any willingness to probe into allegations against MJ Akbar.
Meanwhile, Congress spokesperson Priyanka Chaturvedi on Wednesday stated that the party took the matter seriously and straightaway formed. Thereafter the panel, after hearing all the parties, prepared the report.
ALSO READ: #MeToo: NSUI president Fairoz Khan quits after sexual harassment charges