Congress ups the ante, seeks MJ Akbar's resignation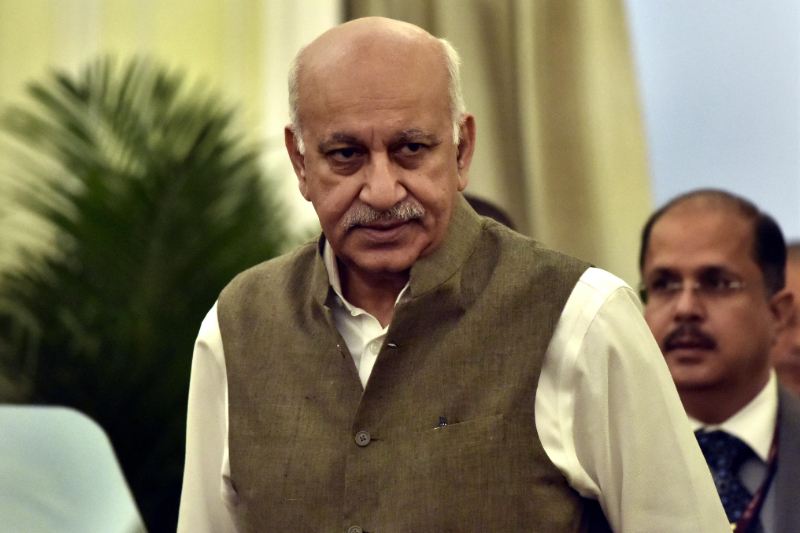 Congress has upped the ante and went to the extent of seeking resignation from editor-turned-minister MJ Akbar, who has been accused of sexual harassment by several women journalists. MJ Akbar's party BJP has so far remained silent on Akbar, who is junior foreign minister of the central government.
"Union minister MJ Akbar should either give a satisfactory answer to the allegations or he should resign. We demand an inquiry into the matter," Congress MP Jaipal Reddy was quoted as saying by NDTV.
The #MeToo campaign that has gained momentum in the recent time after actor Tanushree Dutta accused another veteran actor Nana Patekar of sexual harassment during a shoot of a film in 2008.
As many as six journalists accused Akbar of sexual harassment at workplace. Among them journalist Priya Ramani was the first to highlight the issue by sharing her personal experience in article she had written for Vogue India back in 2017. This article was written soon after Harvey Weinstein scandal came to light in the United States.
External Affairs Minister Sushma Swaraj, who is the senior minister to MJ Akbar, skipped the question since the time the news surfaced. Union Law Minister Ravi Shankar Prasad went a step ahead and said, "That is not the topic right now" during a cabinet briefing on Wednesday.
Maneka Gandhi, the Union Minister for Women and Child Development, is so far the only BJP leader and minister to have a take on the issue. "There should be an investigation. Men in position of power often do this. This applies to media, politics and seniors working in companies. Now that women have started speaking out, we should take it seriously," Maneka Gandhi was quoted as saying to news channel India Today.
While saying silence is not the option, Congress spokesperson Manish Tiwari said, "We would like to hear from both the minister in question and the Prime Minister on this issue."
MJ Akbar, who is apparently in Nigeria currently, hasn't reacted on the allegations as yet.
ALSO READ: #MeToo: Four women journalists accuse MJ Akbar of sexual harassment