2018 Youth Olympics: Paddler Archana Kamath sails into semi-finals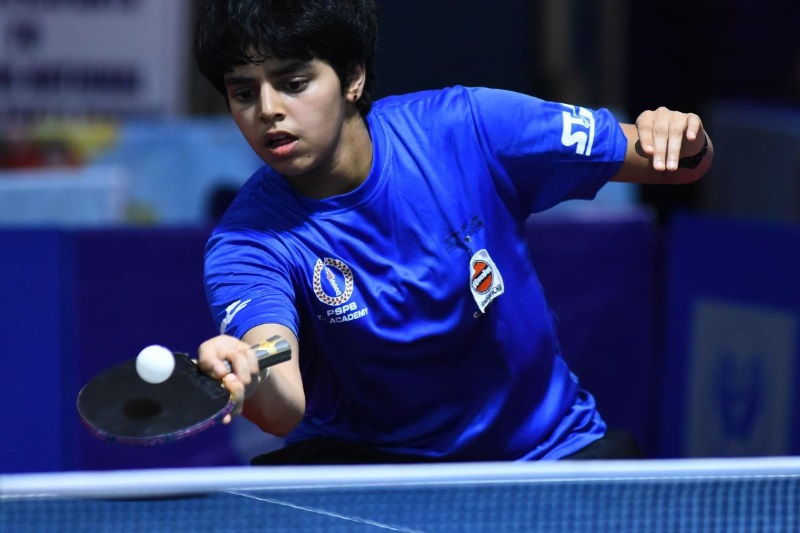 Indian paddler Archana Girish Kamath progressed into the semi-finals after overcoming Azerbaijan's Nign Jing 4-3 in an intense quarterfinal battle in the women's singles Table Tennis event at the Youth Olympics in Buenos Aires, Argentina, on Wednesday.
Kamath beat Nign Jing 13-11, 8-11, 6-11, 11-3, 6-11, 12-10, 11-7 in a closely-contested battle in the quarters. She will next face Yingsha Sun of China in the next round.
It was a tough fight for the teenage paddler, who won the first game but soon herself 1-2 down at the end of the third game. Archana though was not the one to give up and fought hard to win the next before again dropping the next game.
Also Read: Asian Para-Games 2018: Archer Harvinder Singh fetches India a seventh gold medal
The 18-year-old battled hard to make it 3-3 before clinching victory with one more set win.
It was a great comeback from the Indian paddler, who bounced back from first being 1-2 to 2-3 down to levelling the game 3-3, before sealing the victory in the decider.
"It was a tough match and she fought till the very end. So I am very happy that I could win. But credit should also go to her because she played really well," Archana was quoted as saying by news agency PTI following her victory.
Image Source: Deccan Herald