Coronavirus Lockdown: Complete list of what's allowed and not allowed
Lockdown 3.0: What all you can do from today, and what you can't do. Deets here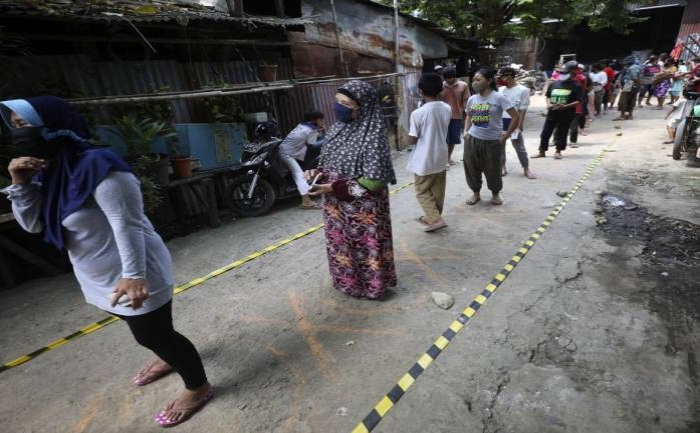 India enters the third phase of the coronavirus lockdown from Monday, May 4 Several states are set to ease some rules in areas that are free of the disease and considered medium risk. There will be some relaxations in economic activity and local travel based on the zone-wise classification of districts. Districts designated as Orange Zone and Green Zone will see some much-needed relaxations. But districts in Red Zones will still have restrictions imposed.
Restaurants, cinema halls, shopping malls, educational institutions, trains, interstate buses, airlines, religious places will also continue to remain shut.
Here is the complete list of services available:
* Only medical services have been allowed inside containment zones
* Movement for provision of essential services will be allowed inside containment zones
* Banks will stay closed inside the containment zone
* Agricultural activities inside the containment zones will be prohibited
* Air and rail traffic will not be allowed
* Metro train services will remain suspended
* All educational institutions will remain closed
* Hotels and malls will remain closed
* Two travelers besides driver will be allowed in a car in Green and Orange zones.
* Saloons to open in Green and Orange zones. Saloons will remain closed in Red zones.
* Out-Patient Departments (OPDs) and medical clinics shall be permitted to operate in all three zones.
* In the Red Zones, no rickshaws, autorickshaws, taxis, buses, barbershops, spas, and salons are allowed.
* The activities allowed in the Red Zones is the movement of individuals and vehicles for permitted activities.
* In a car, two people besides driver can travel, but no pillion rider in case of two-wheelers.
* E-commerce is allowed in non-essential items in the green zone and also in orange zones.
* Sale of liquor has been allowed in all zones. However, if the shops are located in malls, marketing complexes, and
in containment areas, they cannot open.
* Shops selling liquor, paan, gutka, tobacco, etc. in public places will ensure minimum six feet distance (2 gaz ki
doori) from each other, and also that not more than 5 persons are present at one time at the shop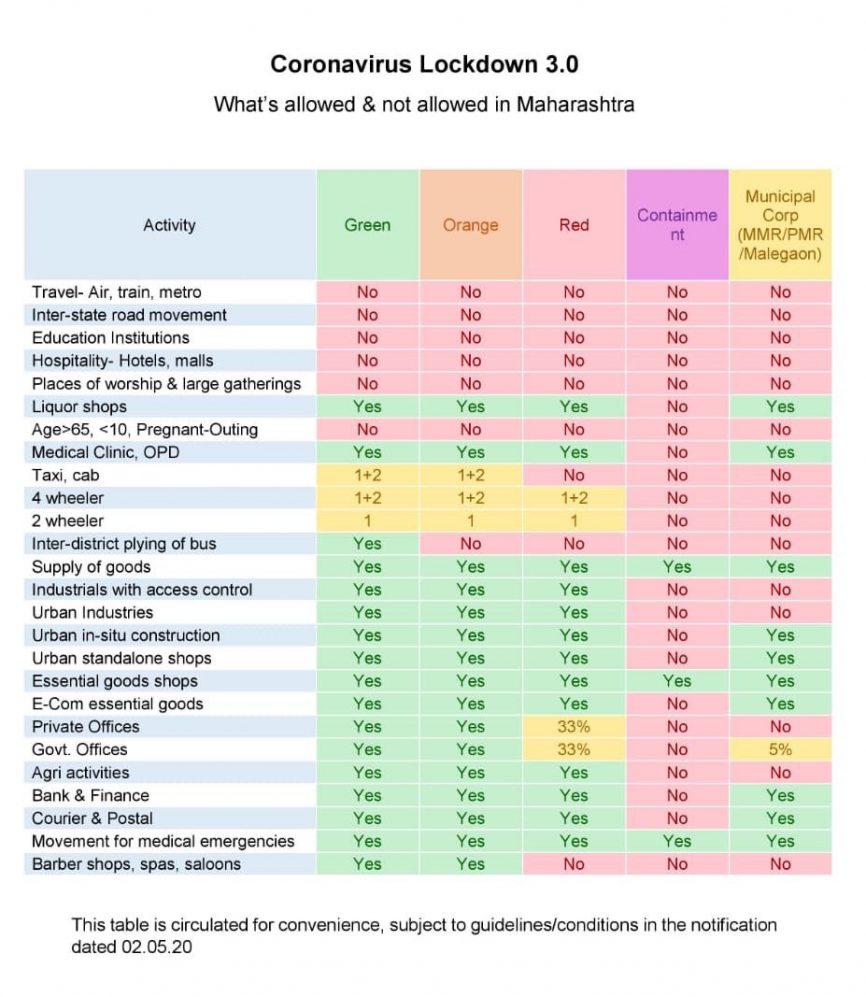 Under the new guidelines, the movement of individuals, for all non-essential activities, shall remain strictly prohibited between 7 pm to 7 am. Persons above 65 years of age, persons with co-morbidities, pregnant women, and children below the age of 10 years, have been asked to stay at home. They can step out except for meeting essential requirements and for health purposes.
The nationwide tally of confirmed COVID-19 cases in India reached 42,533, with 1373 deaths across the country. 72 deaths were recorded in the last 24 hours and 2553 new cases were reported.
Also Read: COVID-19: All Metros Designated Under Red Zone by Centre for lockdown after May 3