Coronavirus Pandemic: India shuts door, quarantines itself from world for a month
Coronavirus a pandemic: India shuts doors for outsiders and quarantines itself for a month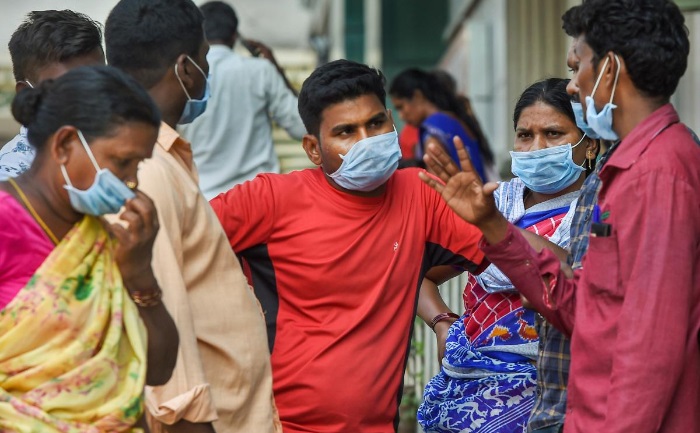 World Health Organization (WHO) has declared the Covid-19 outbreak a pandemic with more than 118,000 confirmed cases and 4,291 deaths in 114 countries. India who is facing a rise in Coronavirus cases has also decided to shut doors and go on a self-imposed quarantine.
India has decided to suspend all tourist visas to prevent the spread of coronavirus in the country. The decision was taken by the government at the meeting of group of ministers held here under the chairmanship of Health Minister Harsh Vardhan, aviation minister Hardeep Puri and foreign minister S Jaishankar.
In a statement issued by the government, "All existing visas, except diplomatic, official, UN/international organizations, employment, project visas, stand suspended till 15th April 2020. The order will come into effect from 1200 GMT on March 13.
Any foreign national who needs to travel to India urgently will have to contact the nearest Indian mission. This includes holders of medical visas. Apart from this and in continuation with earlier advisories, the health ministry said a 14-day quarantine was mandatory for all travelers, including Indian nationals, arriving from or having visited China, Italy, Iran, South Korea, France, Spain, and Germany after February 15.
Indian nationals have also been advised to avoid all non-essential overseas travel, the health ministry said. On their return, they can be subjected to quarantine for a minimum of 14 days.
The major decision to suspend visas, in addition to the ones notified so far, aims to protect Indian citizens by avoiding the import of infected cases from outside the country, the primary source of infection so far. India has also closed a border with neighboring Myanmar to counter the coronavirus outbreak
Also Read: Coronavirus in India: Here's everything you need to know about COVID-19