Most corrupt bookies are Indians, reveals top ICC official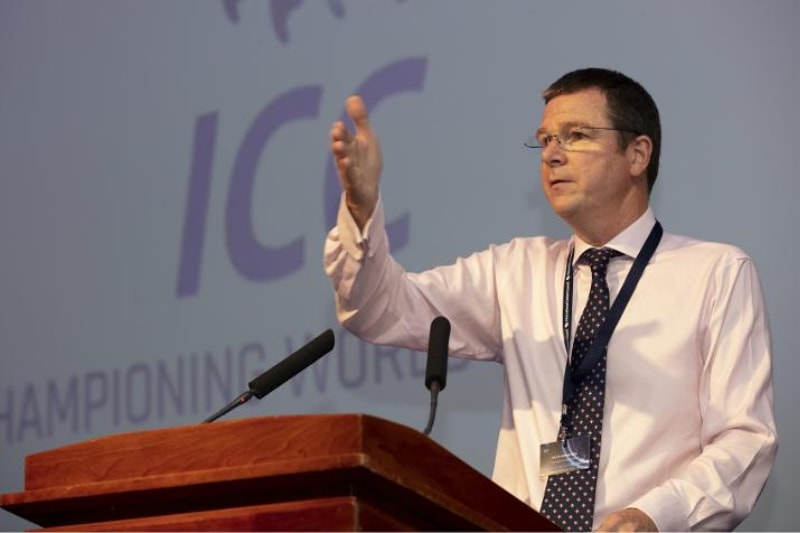 Most bookies who engage in corruption have actually turned out to be Indians after investigations, reveals ICC's Anti-Corruption Unit GM Alex Marshall.
While commenting on the ongoing probes by the ICC into the corrupt practices in Sri Lanka Cricket, Marshall revealed that there has been the involvement of both local and Indian fixers.
"In Sri Lanka, it was both local and Indian corruptors. In most other parts of the world it is mostly corrupt Indian bookies," ESPN Cricinfo quoted Marshall as saying.
The legendary Sri Lankan cricketer Sanath Jayasuriya was recently charged by the global governing body of cricket for not cooperating in their current investigations.
Information about active bookies who are into corruption with English and Sri Lankan cricketers was recently shared by the Anti-Corruption Unit of the ICC.
However, it doesn't come as a surprise that most corrupt bookies are from India given the fact that Indian bookies were involved in the infamous match-fixing scandal in 2000.
Also read: Sanath Jayasuriya insists he conducted himself with 'integrity and transparency' in response to ICC's charge
"During the briefing (to England and Sri Lanka players), we showed names and pictures of active corruptors in cricket who were trying to get at players both in Sri Lanka and at tournaments elsewhere in the world," said Marshall.
"So we have openly shared the current information of active corruptors, we have shown their pictures, given their names and details. This way we felt the players are better informed. The exercise has already lead to new information coming forward from the teams," he added.
Also read: ICC charges Sanath Jayasuriya with breaching its anti-corruption code
He also said that currently, "12-20 active corruptors" were being monitored by the ICC while they have doubts on at least six such people.
"We showed them six. The pictures shown were all men, but there are a couple of women, too, involved in the whole picture," he stated.
Image credit- ICC Cricket