Delhi police files charge sheet in Umar Khalid attack case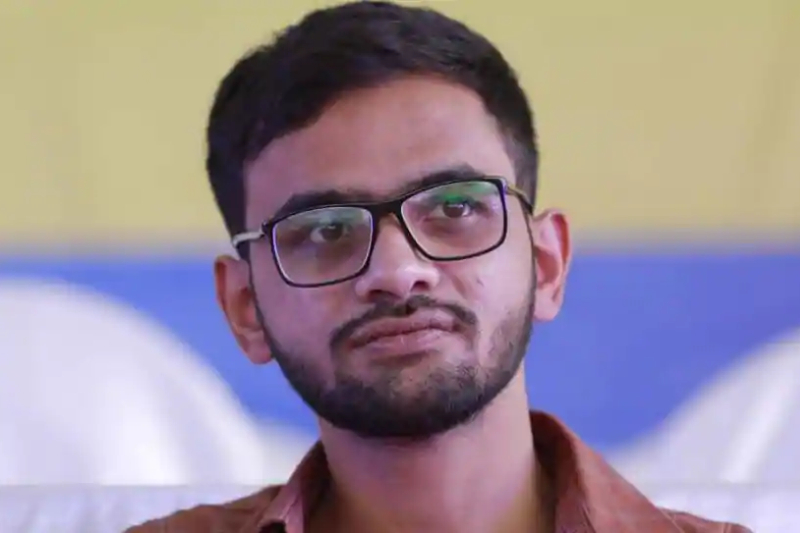 The Delhi police on Thursday filed a charge sheet in Umar Khalid attack case. Khalid was attacked by two assailants on August 13 at a tea stall outside the Constitution Club. The student leader survived the attack.
In the charge sheet, Delhi Police's Special Cell said, "The two men from Haryana who attacked JNU student Umar Khalid at the Constitution Club in August were outraged by his anti-national statements and wanted to teach him a lesson."
"Dalal had uploaded a video on his Facebook account, where they had claimed to be involved in the crime. This video was also extracted with the help of a technical expert from the Computer Emergency Response Team. The motorbike they used to get to Delhi was also recovered," police noted in the charge sheet.
The charge sheet, filed in the Patiala House court, named the accused, Sarvesh Shahpur and Naveen Dalal. Both were arrested on August 20 from Hisar, and are lodged in prison. Police have included 30 eyewitnesses in their charge sheet, as well as the statements of the two accused.
In his statement, Naveen Dalal said, "I have been patriotic since my childhood and was associated with several social work programmes. I was inspired by cow protection activist Gopal Das, who was seeking stringent laws on cow slaughter and met him in 2004. We even formed an organisation, 'Gau Raksha Sanstha', and I was made president. Shahpur, who is associated with Khalid on Facebook, informed me about the event, 'Khauf se Azadi: Towards Freedom without Fear', being organised at Constitution Club. Khalid was in the audience at the event."
"We decided to teach him a lesson, we took our neighbour's motorbike and left for Delhi, I gathered information about the event from security guards and I waited for Khalid at a nearby shop, where Shahpur gave me the pistol. Khalid came to the shop and I asked him to stop giving 'anti-national' speeches. He started arguing, and I slapped him after repeatedly asking him not to say anything wrong. He called his friends and I got scared. When I was trying to escape, the pistol fell on road and went off, we had decided to surrender, but were scared," he said in his police statement.
Meanwhile, Khalid has been provided with the security.
Also Read: Umar Khalid: Does 'freedom' mean to die for being vocal against injustice?