Could Rishabh Pant fill in MS Dhoni's big shoes?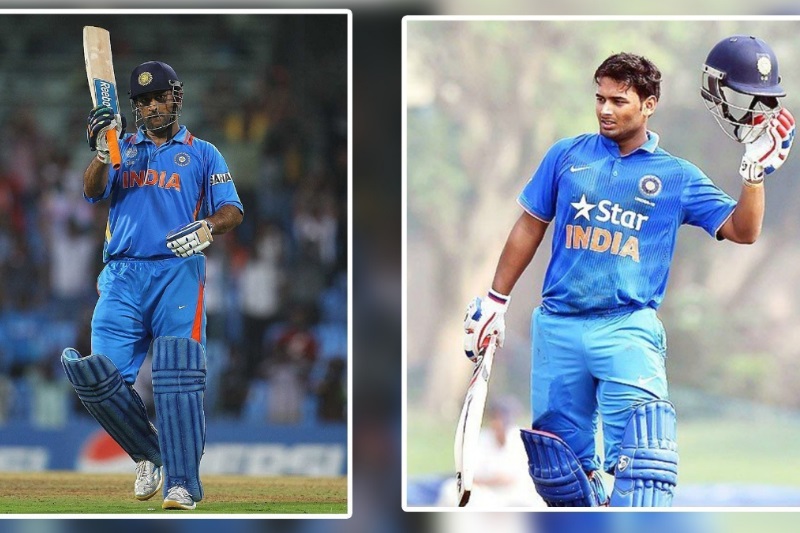 After Ravindra Jadeja, Hardik Pandya and Jasprit Bumrah, 20-year-old Rishabh Pant is another new entrant in the Indian Test side who made his name as T20 player and was never touted to represent the country in the longest format. Like his predecessors, he also didn't disappoint Indian fans in Nottingham when he entered the record books with seven catches on debut.
While batting also, Pant didn't allow his critics to go to the town highlighting his drawbacks. He may have scored only 24 and 1 in the two innings at Trent Bridge, but his intent was loud and clear. Hitting a six on the second ball of Test cricket showed his knack of contributing with the willow and reminded all of a young Mahendra Singh Dhoni.
The selectors should have taken this call long back when the team was struggling in South Africa in their last away. Particularly when regular Test wicket-keeper Wriddhiman Saha had suffered injury and was ruled out, Pant should have been included then and there. The three wise men then drafted in Parthiv Patel and later Dinesh Karthik, which were steps backward for Indian cricket.
Youngsters like Pant and Sanju Samson were left cooling their heels with the two veterans donning the big gloves showing some pretty ordinary keeping and equally atrocious batting. Had Pant been blooded in during the tour to the rainbow nation, he could have asserted his position by now. Also, the team could have witnessed a healthy competition between Saha and Pant.
It's most likely that Saha would don the big gloves again after coming out of injury, but India should find a replacement for legendary Mahendra Singh Dhoni in the limited overs format. Pant, with his ability to swing the bat whenever the team is in need, would play a perfect foil for the team in the shorter formats.
With a set pace attack and quality spinners in ranks, India are on the verge of being 'formidable travellers' from the 'poor travellers'. The only glitch is the batting which still needs a lot a shuffling when it comes to playing in foreign countries under hostile conditions. Pant, who averages a tad over 52 in first-class cricket with a strike rate of over 93, could be the man India have been looking for to bolster the lower middle order.
Times has come to think of an apt replacement for Dhoni and it remains to be seen whether Pant can fit into India's most successful skipper's big shoes. Let's wait and watch!
Also read: MS Dhoni an enigma, says Bharat Sundaresan's book The Dhoni Touch