Subramanian Swamy takes potshots at Shashi Tharoor's bail verdict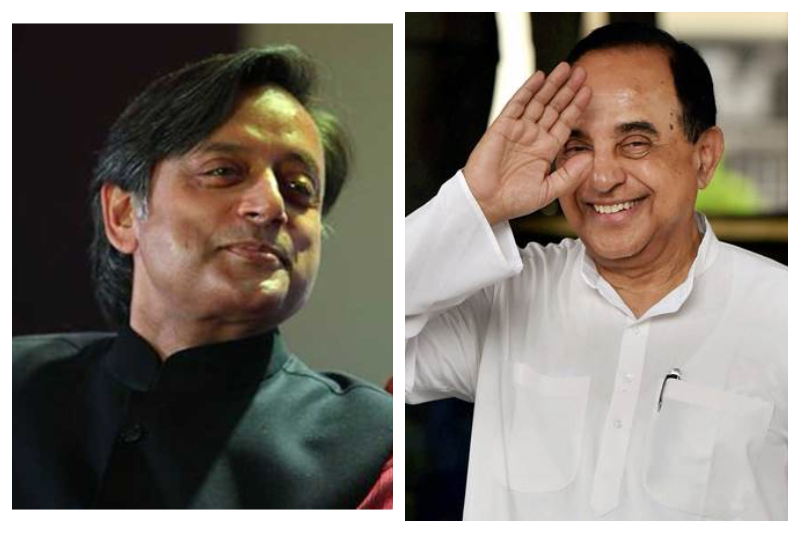 Known for making controversial comments on politicians and on major issues, senior Bharatiya Janata Party leader Subramanaian Swamy on Thursday took a jibe at Congress leader Shashi Tharoor, after the later was granted an anticipatory bail by a Delhi court in Sunanda Pushkar death case.
Taking a jibe at the senior Congress leader and Thiruvananthapuram MP, Swami mockingly said that the court order, restricting him to travel abroad, will bar him to meet his girlfriends. Swami said, "Yes, he can't go out of the country and see all his girlfriends in various parts of the world." However, no comments were exchanged by Tharoor on this.
ALSO READ: Sunanda Pushkar death case: Relief for Tharoor as court grants anticipatory bail
Hearing the bail petition in Sunanda Pushkar death case today, the Patiala House court granted Tharoor anticipatory bail, but on conditions that he will have to furnish a bail bond of Rs 1 lakh and could not leave the country, without prior permission of the court. Also, the court rules that he can not tamper either with evidence or witness.
Earlier on Wednesday, the court had reserved Tharoor's anticipatory bail plea for today. Though the Special investigation Team (SIT) opposed to the bail plea, the court upheld it and made the announcement that they will hear the case on Thursday.
ALSO READ: Patiala House Court reserves Tharoor's bail plea for tomorrow
The Congress parliamentarian from Kerala was summoned by the court on June 5, and was asked to appear before the court on July 3. He had filed the bail pea on July 3, which was head on July 4 and was reserved for July 5 by the court. Tharoor has been charged under sections 498A (husband or his relative subjecting a woman to cruelty) and 306 (abetment of suicide) of the Indian Penal Code (IPC), as his wife – Sunanda Pushkar – was found dead in a luxury hotel room in the city on the night of January 17, 2014.