Afghanistan attack: Week after attack, IS claims responsibility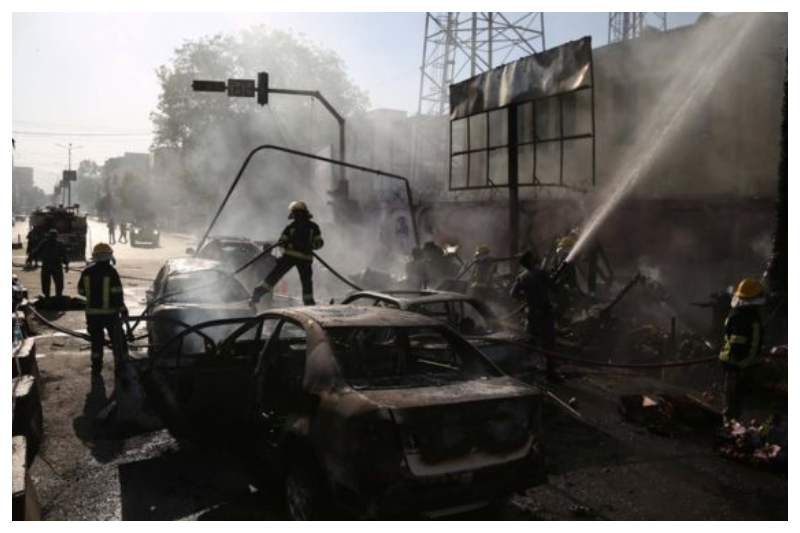 Almost a week after the deadly suicide bombing attack in the eastern city of Jalalabad in Afghanistan on July 1, banned terror outfit Islamic State has claimed the responsibility of it. In the horrific attack, 19 people were killed, among them 10 belonged to Sikh community.
According to the information, the bomber of the Islamic State targeted a delegation from the minority communities of Afghanistan as it was travelling to the governor's residence in the eastern city of Jalalabad on Sunday for a meeting with President Ashraf Ghani.
ALSO READ: Afghanistan: Suicide bombing kills 19 in Jalalabad, 10 belong to Sikh community
The statement released by the Islamic State on Monday had said that they targeted a group of "polytheist'. Among others,  Avtar Singh Khalsa, a Sikh and longtime leader of the Sikh community was also killed. As per to the information Khalsa had planned to run in the parliamentary elections set for October.
Sikh and Hindus in Afghanistan belong to the minority group and have been often targeted in the past, which led them to emigrate. During the 1970s, more than 80,000 people from the communities used to stay in Afghanistan, but now only around 1,000 remains.
Condemning the brutal attack, Prime Minister of India Narendra Modi had promised all assistance to the people and their families. The PMO and Ministry of External Affairs is in contact with its missions in Afghanistan and continually monitoring the situation. Even MEA Sushma Swaraj met the kin of injured people.  The MEA has even asked contacted the foreign ministry of Aghanistan and sought help to secure Indians there.
ALSO READ: Modi condemns Jalalabad attack, Sushma meets victims' kin
Photo Courtesy: BBC