COVID-19: Covaxin Vaccine Approved For Children Between 2 to 18
Covaxin gets emergency use approval for kids aged 2-18 years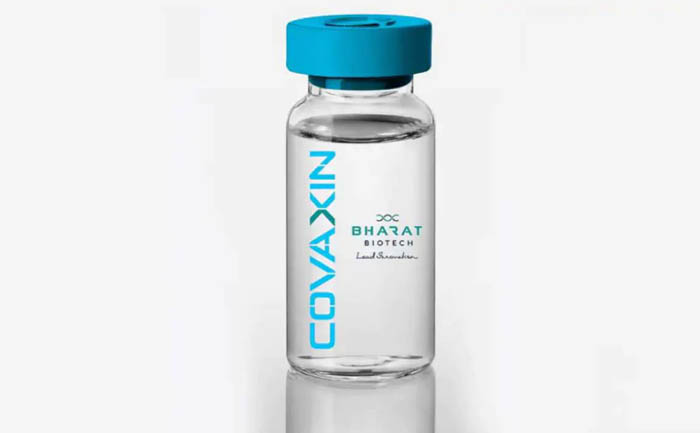 Bharat Biotech's Covaxin got DGCI's approval on Tuesday for usage on kids. Now children from 2 years to 18 years can be vaccinated against covid-19. Covaxin proved to be 78% effective in clinical trials. Covaxin has been developed by Hyderabad-based Bharat Biotech. They have collaborated with Indian Council of Medical Research (ICMR) and   National Institute of Virology (NIV).
Testing of the vaccine on children aged between 2 and 18 started at the AIIMS in New Delhi. Bharat Biotech completed Phase 2/3 trials of Covaxin for use in children under 18 years of age this Wednesday. It has submitted the data to the Central Drugs Standard Control Organization. It is for its verification and subsequent approval for Emergency Use Authorization.
Covaxin has finally been approved by the government panel for use on kids aged between 2 and 18.
Dr Sanjay Rai is overseeing the children trials at AIIMS. He said that as per the latest trials received Covaxin displayed similar safety and immunogenicity in children as it did in its adult subjects.
He further added that while COVAXIN had been studied on three age groups (2-6 yrs, 6-12 yrs and 12-18 years), final results of the trials are awaited. Covaxin is the first such vaccine in India that would cater to inoculating small children, Zydus Cadila's ZyCOV-D has already been approved to inoculate children over 12 years.
WHO is yet to grant emergency use approval to  Covaxin. Bharat Biotech has reportedly submitted all the required documents for the listing by July 9.  The health body is meeting this week to carry out the assessment and come to a final decision. A decision by WHO to give COVAXIN Emergency Use Authorisation(EUA) is expected soon. Without EUA Covaxin will not be accepted as a valid covid vaccine by most of the countries around the world.
Also Read: Covaxin Trials On Children Of 2-18 Age Category Begins At AIIMS Patna: Report