Fergal Devitt Birthday Special: 10 Best Matches Of "Demon" Finn Balor That Were Instant Classics
Finn Balor has captivated the audience with his dark alter ego known as the 'Demon'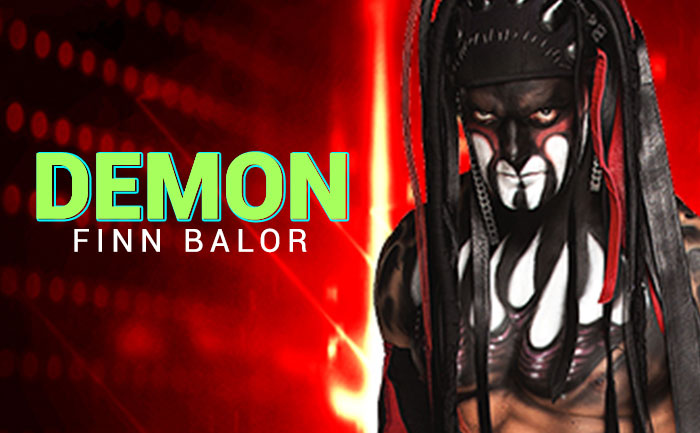 Fergal Devitt, better known by his WWE ring name Finn Balor, has captivated the audience with his high flying maneuvers as well as his dark alter ego known as the 'Demon'. The 'Demon' persona is only brought out for a handful of Finn Balor matches and has become something of a novelty act over time. Moreover, Finn Balor has not lost a WWE PPV match as the "Demon" yet.
Here are 10 of the best "Demon" Finn Balor matches in WWE.
Best Matches Of "Demon" Finn Balor
10. Demon & Hideo Itami Vs. The Ascension (NXT TakeOver: R-Evolution)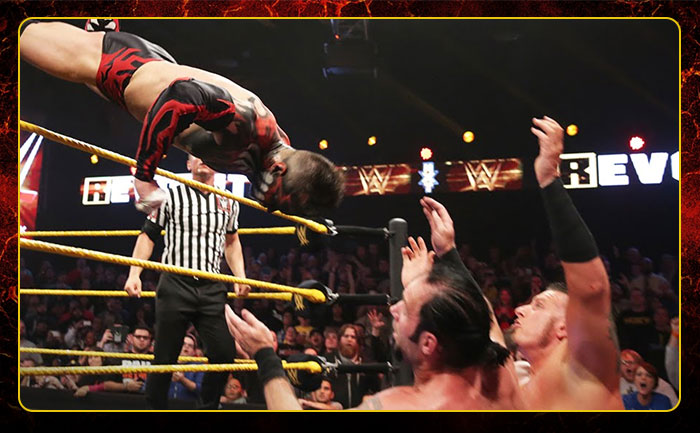 This match marked the debut of the "Demon" in NXT. While the match itself was short and bereft of memorable moments, it was a strong win for the "Demon". It strongly established this Balor alter-ego as a force to be reckoned with.
9. Demon Vs. Andrade (Super ShowDown 2019)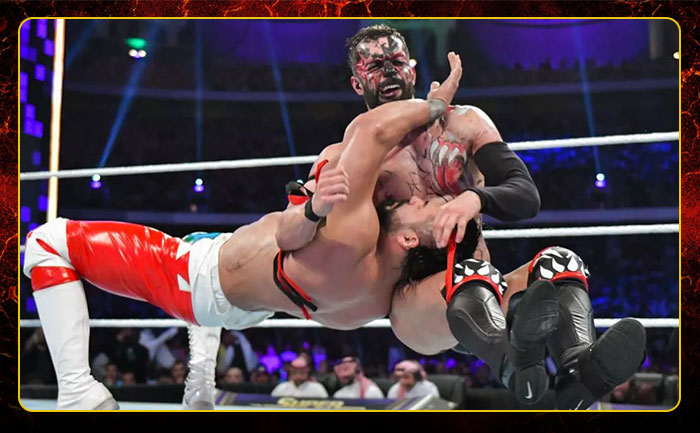 This match against Andrade took Finn Balor and the "Demon" overseas to Saudi Arabia. Finn Balor was scheduled to defend his Intercontinental Championship in the match. With two talents like Andrade and Balor in the ring, fans were expecting an extravaganza. However, the actual match fell flat on these expectations. It was a fair match but didn't have many highlight moments.
8. Demon Vs Tyler Breeze (NXT TakeOver: Unstoppable)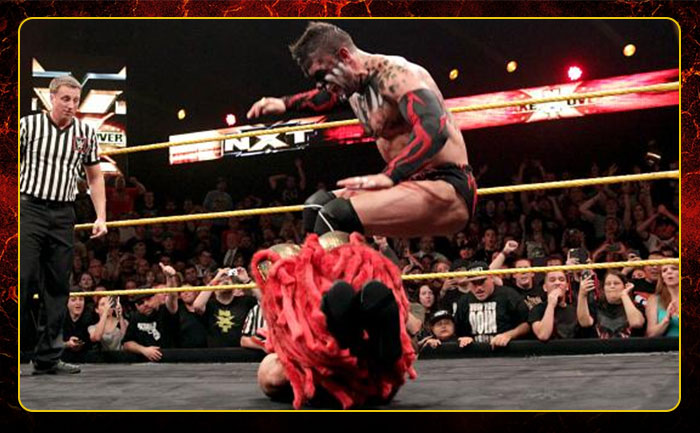 This was a breakout match for Tyler Breeze, who came into his own against the "Demon" Finn Balor. Following a standout performance in a fatal four-way for the NXT Championship earlier, Tyler Breeze put up a solid performance in this underrated match.
7. Demon Vs. Samoa Joe (NXT TakeOver: The End)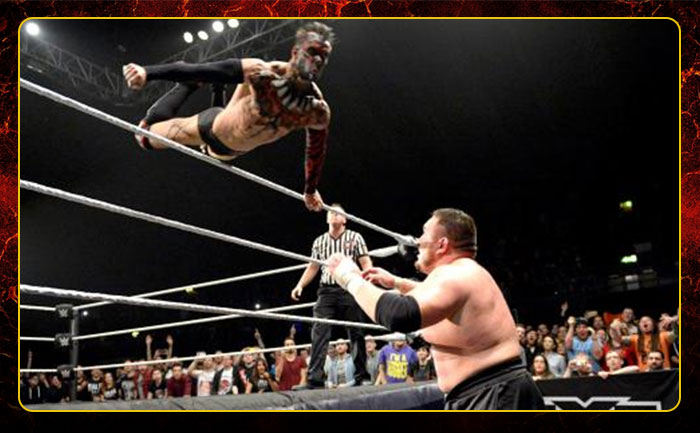 The heated rivalry between Finn Balor and Samoa Joe came to a head with this match. Although the end of Balor's winning streak disappointed many fans.
6. Demon Vs. Samoa Joe (NXT TakeOver: Dallas)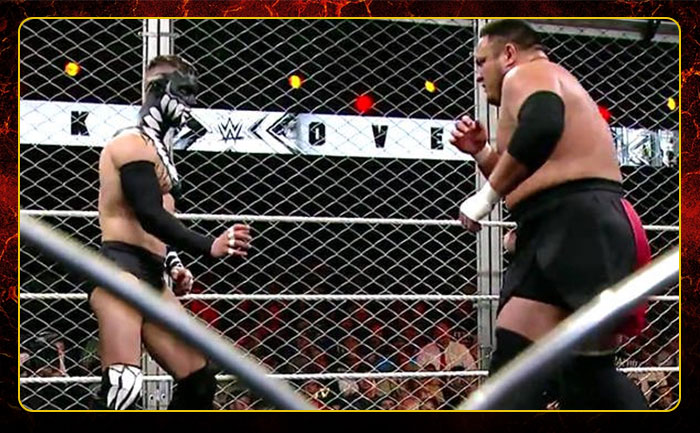 This is still considered one of the best matches between Samoa Joe and Finn Balor. Balor retained his NXT Championship in the match and gave the audience a truly memorable match.
5. Demon Vs. Seth Rollins (SummerSlam 2016)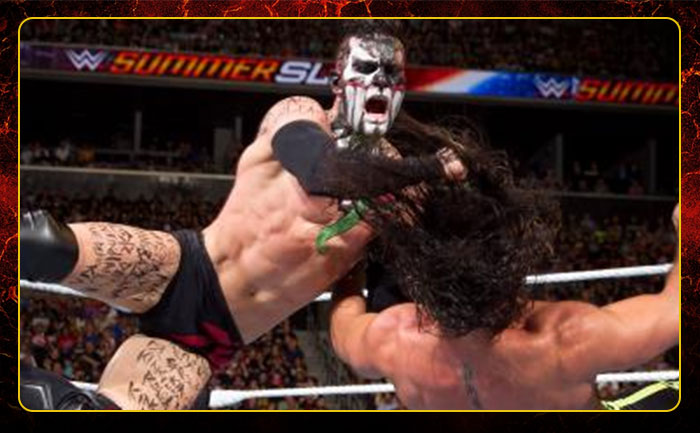 Balor made the debut of the "Demon" in WWE's main roster with this match. However, he was injured during the match and had to relinquish the Universal Championship as a result. It was a great win for the superstar even though it was followed by a long absence from the WWE.
4. Demon Vs. AJ Styles (TLC 2017)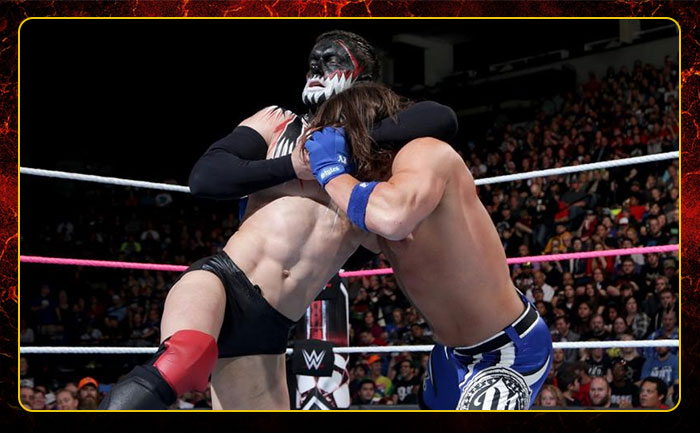 Balor was originally slated to face Bray Wyatt in this match. However, last-minute changes replaced Wyatt with his former Bullet Club member AJ Styles. This match was a spectacular one with both the talents leaving it all on the mat. While fans would've loved to see a face-off between "Sister Abigail" and the "Demon." The "Too Sweet" gesture between the two former leaders of Bullet Club was the icing on the cake for wrestling fans.
3. Demon Vs. Adrian Neville (NXT TakeOver: Rival)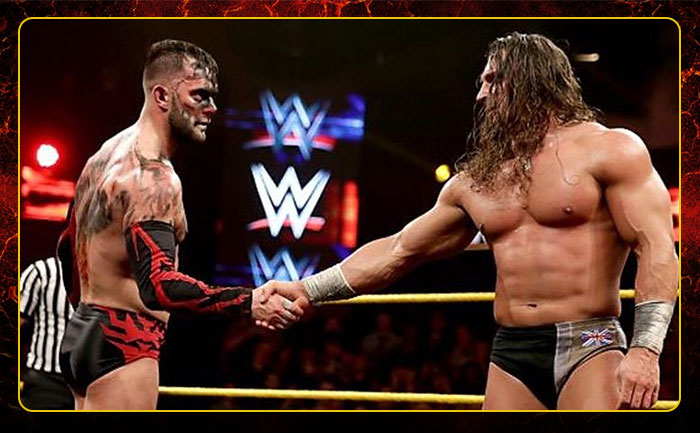 The finals of an NXT Championship #1 contender tournament saw former champion Adrian Neville face the "Demon". This was a treat for wrestling fans who had followed the two talents during their time in Japan. While they had faced each other under different monikers, this was the first time the two faced off in WWE. It is an underrated match between two of the best in-ring talents of the decade.
2. Demon Vs. Kevin Owens (NXT TakeOver: Brooklyn)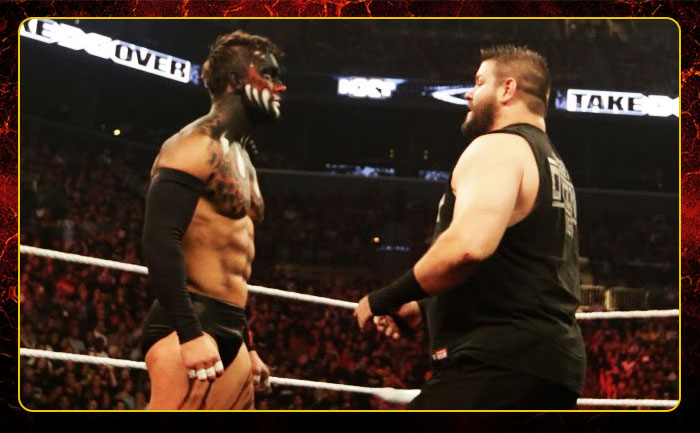 Kevin Owens and the NXT Champion faced each other in this ladder match that was hard-hitting and featured some brutal ladder spots. This was the second time the two talents faced off against each other as Kevin Owens and the "Demon". It was also Owens' last match in NXT as he made his way to the main roster after this.
1. Demon Vs. Kevin Owens (Beast In The East)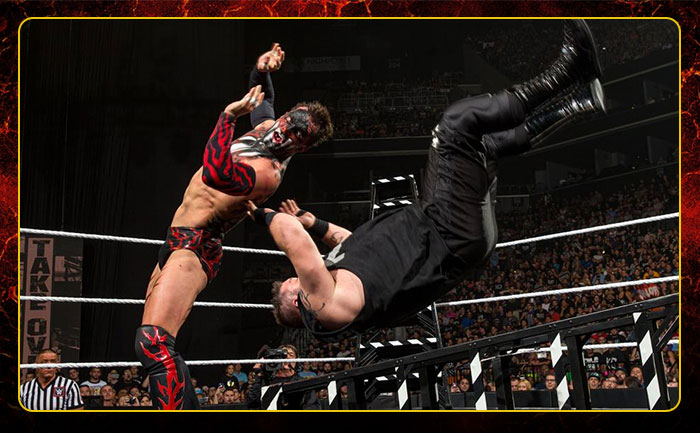 The best match of the "Demon" was against Kevin Owens when he faced off against him during Beast In The East. It marked Balor's return to Japan and he was welcomed back as a hometown hero by his Japanese fans. It was a doubly meaningful landmark for Balor as he won his first NXT Championship in the place where he first kicked off his wrestling career.
ALSO READ: Shawn Michaels Birthday Special: 5 Best Matches Of The 'Heartbreak Kid' In WWE