COVID-19: Here's How To Check Remdesivir Availability Anywhere In India
Here's How You Can Check Remdesivir and Oxygen Availability In India For COVID-19 Patients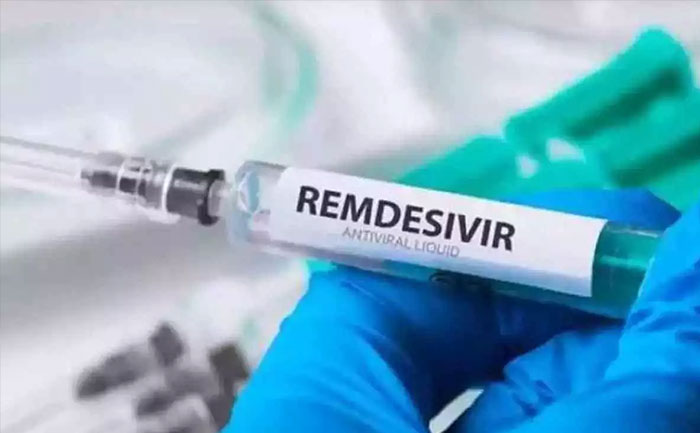 Amid a surge in COVID-19 numbers across India, the demand for Remdesivir and oxygen supply is equally rising. Remdesivir is an antiviral considered a key drug in the treatment of Covid-19. The injectable drug is considered crucial for the treatment of Covid patients with comorbidities. But has mostly disappeared from the shelves in many states. So has oxygen cylinders.
The disappearance of the two from the market is posing a serious hurdle for the patients and their families.
As per NDTV,  To help people get access to Remdesivir as well as Favipiravir tablets easily, Dr Reddy's Laboratories' official website readytofightcovid.in — lists all hospitals and pharma shops in different cities which have the two drugs available, along with phone numbers and addresses.
They have also provided a 24/7 helpline number: 1800-266-708, for all queries related to the Covid drugs.
Besides Reddy Labs another drug manufacturing company, Cipla is also currently giving Remedesivir injections directly to the hospital where a patient has been admitted.
You can contact them here:
Website: www.cipla.com
Email: info.availability@cipla.com
Contact: 8657311088
For Mumbai Patients:
Website: appointment@nanvatihospital.org 
For Patients In Delhi
Blog: https://delhifightscorona.in/
https://coronabeds.jantasamvad.org/beds.html
Bangalore
Website specifically for Bangalore with information about resources for covid.
https://covidhelplinebangalore.com/
For the Oxygen cylinder at home,  check out here:
You can take a look at Apollo homecare. You can enquire for purchase or for rent by providing your name, phone number, email id and city. This service is open in Delhi (NCR), Chennai, Hyderabad, Bengaluru, Kolkata, Mysuru, Madurai, Bhubaneswar and Pune.
2. You can also buy it online at Amazon and Flipkart.
3. You can also buy or rent a 5-litre and 10-litre Oxygen cylinder at Portea.
4. You can also check at https://www.air6.in.
5. Mumbai: Maharashtra Health Care: 8080106018, Jupiter Equipment – 9619381829, ALL INDIA HEALTH CARE – 9820882022, Care Biomedical – 077382 23332
courtesy zeenews
Also Read:  Covid-19 Mainly Spreads Through Air Claims New Study