COVID-19: First Known Baby Born With Antibodies
United States. woman gives birth to first known baby with antibodies says doctors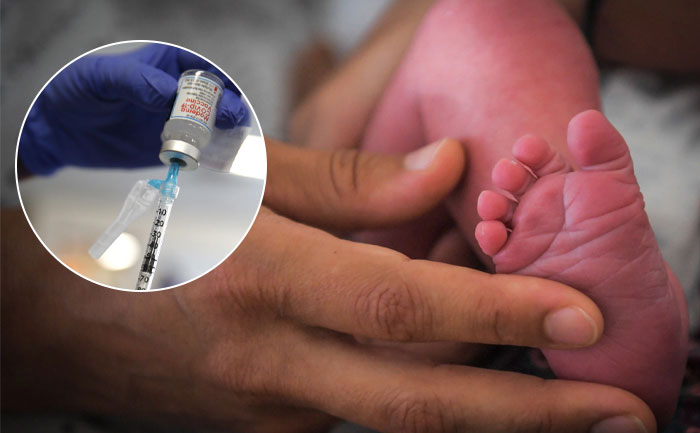 A woman in America has given birth to a bay born with antibodies for the new coronavirus. Paediatricians have reported that a woman was given the first dose of the COVID-19 vaccine. She has given birth to a baby with antibodies against COVID-19. Reportedly the mother had received a single dose of the Moderna mRNA vaccine at 36 weeks.
The doctors have presented their finding in a preprint article, meaning this claim has yet to be peer-reviewed.
Drs Paul Gilbert and Chad Rudnick said the mother is a frontline healthcare worker, She received her first dose of the Moderna vaccine in January. She was 36 weeks pregnant. The woman gave birth to a healthy girl three weeks later. Researchers analyzed blood from the baby's umbilical cord and antibodies were detected at the time of delivery. They further added that there is potential for protection and infection risk reduction from Sars-CoV-2 with maternal vaccination.
Gilbert told the West Palm Beach ABC affiliate, "To our knowledge, this was the first in the world that was reported of a baby being born with antibodies after a vaccination."
They made it clear that further research is needed to determine whether infants are protected by these antibodies. Further studies have to be made to determine how long will this protection last. Also determine, how many antibodies does a baby need to have to circulate in order to give them protection.
The woman, who has been breastfeeding the baby, received the second dose of the vaccine as per the normal 28-day vaccination protocol.
Also Read: SII's Adar Poonawalla: Covid vaccine makers must be shielded from lawsuits