COVID-19: India's Tally Passes 54-Lakh Mark, 92,605 New Cases In A Day
India's COVID-19 case tally crossed 54-lakh mark with a spike of 92,605 new cases and 1,133 deaths in the last 24 hours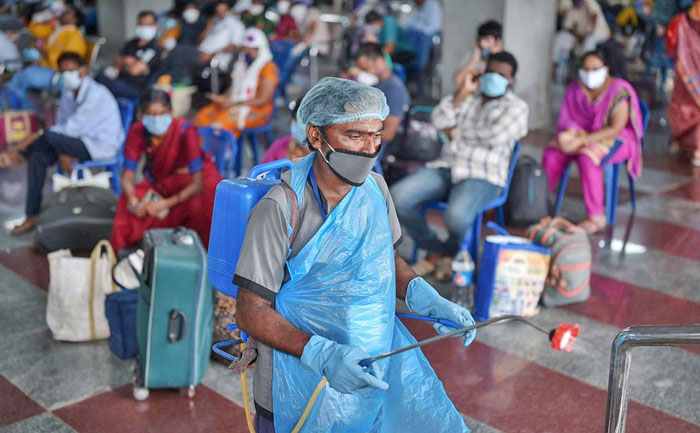 India's COVID-19 case tally stands at 54,00,620 with a spike of 92,605 new cases in the last 24 hours. 10,10,824 active cases, 43,03,044 cured/discharged/migrated and with 1,133 deaths the tally now stands at 86,752 deaths, as per the Union Ministry of Health and Family Welfare on Sunday.
The country has also registered 43 lakh patients having recovered from COVID-19. Thus pushing the recovery rate to 79.67 percent – India remains the country with the highest coronavirus recoveries in the world. It is followed by US where 41 lakh people have recovered.
The health ministry's data shows India has registered the highest ever single-day recoveries with 95,880 patients discharged on Saturday. 90% of the new recovered cases are being reported from 15 states and Union territories. Of the recent recoveries, 60% are being reported from Maharashtra, Tamil Nadu, Andhra Pradesh, Karnataka, and Uttar Pradesh.
Prime Minister Narendra Modi is likely to meet the chief ministers of seven states next week to review the coronavirus situation. News agency PTI cited sources saying the meeting is likely to be held on September 23. Maharashtra, Andhra Pradesh, Tamil Nadu, Karnataka, and Uttar Pradesh which account for 60 percent of all cases in the country will be participating via video conferencing.
Globally, more than 30.6 million people have contracted the coronavirus since its outbreak in China's Wuhan last year.
Also Read: Air India Express Flights To Dubai Suspended For Flouting COVID-19 Rules