COVID-19 India: States In No Hurry To End Coronavirus Lockdown
7 Indian states indicate that they are in no hurry to completely ease the lockdown even after April 14.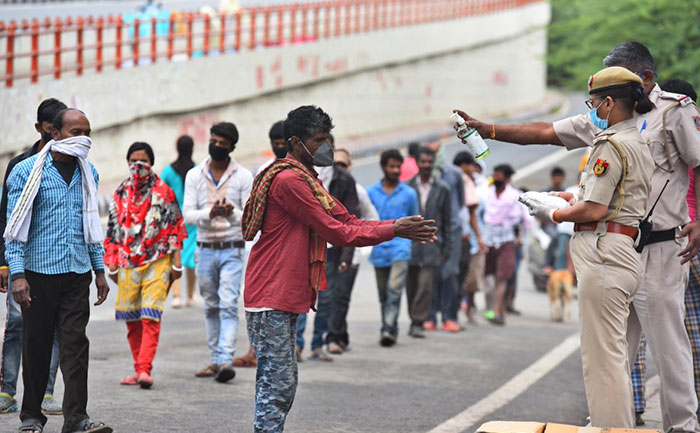 Prime Minister Narendra Modi had imposed a national lockdown till April 14 to curb the spread of new coronavirus. As the end of the lockdown period nears,  many states are rethinking about ending the lockdown phase. The reason being the rise in COVID-19 cases across the country. India has already crossed the 4000 marks and still growing.
Maharashtra remains the worst affected state with 868 confirmed cases and 45 deaths, followed by Tamil Nadu (621 cases and 6 deaths) and Delhi (525 cases and 7 deaths).
Telangana Chief Minister K Chandrashekar Rao had said that he was in favor of extending the lockdown in his state. He was soon followed by states like Maharashtra, Rajasthan, UP, Assam, Chhattisgarh, and Jharkhand. They too have indicated that they are in no hurry to completely ease the lockdown even after April 14. They have indicated that some restrictions would be in place even after the 21-day lockdown ends.
As per Indian Express report, Maharashtra, which has recorded the maximum number of cases so far, is likely to extend the lockdown in the Mumbai and Pune regions, as well in other hotspots. The States Health minister, Rajesh Tope said that nobody should assume that the lockdown will be lifted completely after April 14.
UP officials said that following the rise in the number of cases in the state linked to the Tablighi Jamaat gathering in Delhi has caused uncertainty over the lifting of the lockdown in the state.
Assam is planning a registration system to regulate those who wish to enter the state after the lockdown. Rajasthan is planning a staggered exit strategy with curbs in high-risk zones, while Chhattisgarh CM has requested PM Modi against lifting interstate travel over worries the outbreak will spread.
Also Read: COVID-19: BMC seals area around CM Uddhav Thackeray's residence as tea seller tests positive