Telangana: Congress, BJP are more than worse, says Chandrashekar Rao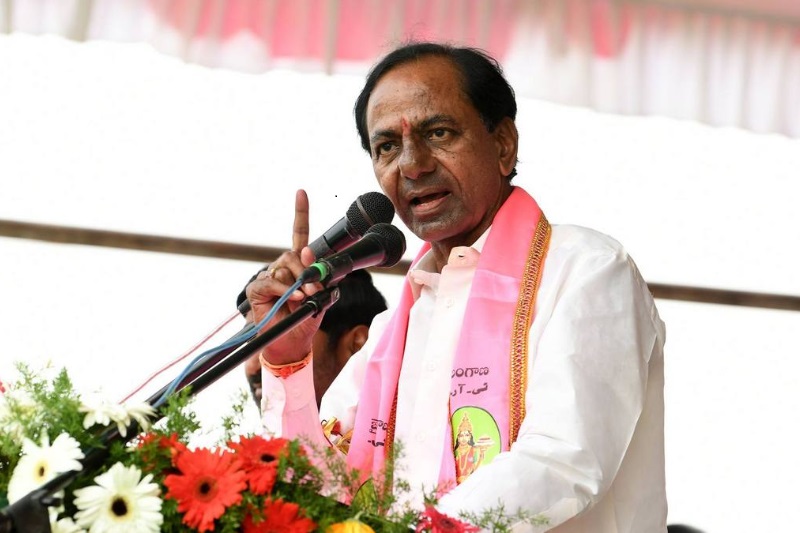 Telangana Chief Minister K Chandrashekar Rao once again attacked Congress and Bharatiya Janata Party (BJP) saying that they are more than worse, centralising powers and not doing what they are supposed to do.
It is to be noted that Chandrashekar Rao, who is popularly known as KCR dissolved the state assembly. While talking to NDTV, KCR said, "India needs to change and the beginning will be from Hyderabad."
Also read: Telangana Assembly elections: PM Modi describes TRS and Congress 'two sides of the same coin'
KCR also acknowledged to having talked with West Bengal Chief Minister Mamata Banerjee and said, "I'm not doing this for the sake of becoming the Prime Minister. I'm doing this for the sake of a change in the country. I'm a warrior, not a beggar. Now I want to change in Indian politics, I'll do my best."
Attacking on Congress and BJP he told NDTV that both are more than worse, they are about centralising powers. They are not doing what they should do. I am very clear in my mind, we will not align with anybody, we will align with the masses of India.
Notably, the Congress, which has formed an alliance with Andhra Pradesh Chief Minister Chandrababu Naidu in Telangana, has called TRS the "B Team of the BJP".
It is to be noted that Rao's demand for Telangana was granted by the Congress-led UPA government, said he would not ally with Sonia Gandhi even if she asks. Sonia Gandhi, he admitted, was "not that bad… she was magnanimous."
In 2014, Rao had said that no one can take away the credit for Telangana from Sonia Gandhi. But yesterday, his son KT Rama Rao said that it was s political compulsion for the Congress that led to the creation of Telangana.
When asked about Chandrababu Naidu, Rao told NDTV, "he is doing some crooked politics and he has no policy at all."
Also read: Telangana: Rahul Gandhi, Chandrababu Naidu shared stage