COVID-19 Pandemic: India 5th Worst Affected Nation, Overtakes Spain
India Overtakes Spain To Become 5th Worst Hit Nation By Coronavirus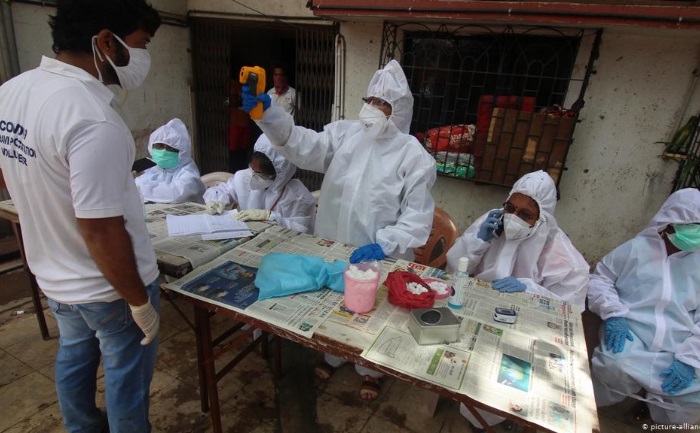 India is now among the five worst-affected countries by the coronavirus disease. With over 2.46 lakh cases, the country has surpassed Spain, becoming the fifth worst-hit nation by the COVID-19 pandemic. Now, only the US, Brazil, Russia, and the UK have more cases than India.
On Saturday, the health ministry data had reported 9,887 new coronavirus cases in the last 24 hours in the biggest one-day spike so far. 287 deaths due to the virus were reported in a day, bringing the death toll to 6,929. There are 1.2 lakh active cases, while 1.19 have recovered.
On Friday India had overtaken Italy in terms of total cases. Figures from America's Johns Hopkins University around Friday midnight showed India at 2,35,769 and Italy at 2,34,531. By Saturday the nation has surpassed Spain. The European country has 2,40,978 cases.
The cases in India have been rising sharply, by 8,000 or more, for several days now. Maharashtra tops the charts in terms of total confirmed cases, active cases, recoveries, and deaths. Delhi is in the second place in terms of active cases, though it is third after Tamil Nadu in terms of total cases. Gujarat is ranked second for fatalities, followed by Delhi at the third place.
According to the ministry data on Saturday morning, the highest number of confirmed cases are from Maharashtra at 80,229, followed by Tamil Nadu at 28,694. Delhi stands at 26,334 with Gujarat at 19,094. We have Rajasthan at 10,084, Uttar Pradesh at 9,733, and Madhya Pradesh at 8,996.
The Centre has decided to reopen the economy and begin operations of public places from Monday (June 8) in all places except the containment zones.
Also Read: Amidst The Death Reports, Dawood Ibrahim's Brother Reveals That He Is Fine And Denies COVID-19 Rumors?