COVID-19 Pandemic: India With 6 Lakh Coronavirus Cases; Just 50,000 Cases Behind Russia
COVID-19 Pandemic: India Just 50,000 Cases Behind Russia, With 6 Lakh COVID-19 Cases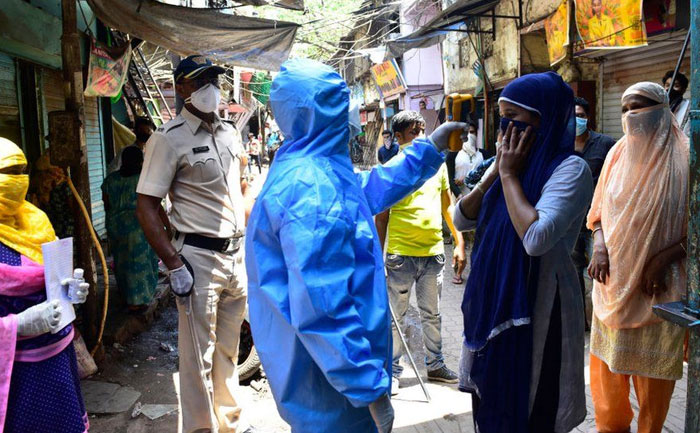 India has crossed the 6-lakh mark in coronavirus cases. The country is just 50,000 Cases Behind Russia. It is the third-worst affected country due to coronavirus. Russia is preceded by Brazil, which has more than 14 lakh cases and the US, which has over 26 lakh cases.
90 percent of total infections in India are from ten states: Maharashtra, Tamil Nadu, Delhi, Gujarat, Uttar Pradesh, West Bengal, Telangana, Andhra Pradesh, Haryana, and Karnataka.
The spike comes amid a gradual relaxation of the restrictions imposed since March. On Monday, the government had announced "Unlock 2", where the containment zones will remain under lockdown.
As per the guidelines issued, schools, colleges, coaching centres and temples will remain closed until July 31. Along with educational institutions Metro services, cinema halls, gyms, and swimming pools are also expected to remain closed until July 31. International flights too have not resumed. Large gatherings: social, political, or religious are still banned.
There is silver lining during this dark phase as India has found a vaccine COVAXIN. It is the first t indigenous vaccine for COVID-19, which was now under human clinical trials. It is being made by Hyderabad-based Bharat Biotech and is expected to be available for usage in this month.
Prime Minister Narendra Modi says that doctors, nurses, and frontline workers against coronavirus. Also the vulnerable sections of the population. They will get first access once a vaccine becomes available.
Also Read: COVID-19 Pandemic: Section 144 imposed in Mumbai to check rising coronavirus cases