Tamil Nadu custodial deaths: Murder Charge Added, 4 More Cops Arrested
Tamil Nadu custodial deaths: 4 more cops held, people celebrate arrests by bursting crackers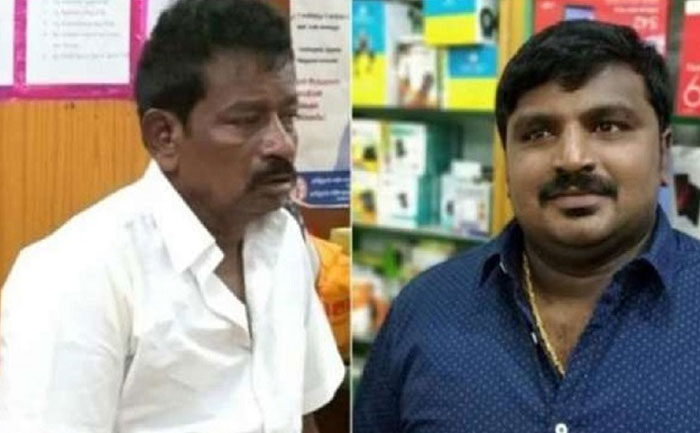 In a significant development in the Tuticorin custodial deaths, Four Tamil Nadu policemen have been arrested for the brutal custodial killings of the father-son duo P Jeyaraj  And Bennicks. Those arrested include Inspector Sridhar, who reportedly asked other policemen to thrash the father-son duo after their arrest.
Inspector Sridhar has been booked under charges of murder and tampering the evidence in the case. Eye-witnesses have claimed that Sridhar was also seen beating both father and son.
Total five policemen – one inspector, one sub-inspector and three constables – have so far been arrested in the case. One of the constables has turned witness, and hence will not be remanded. The arrests came within 24 hours of the CB-CID taking over the probe into the deaths of P Jeyaraj (61), and Emmanuel Bennix (31). This was on the orders of the Madurai Bench of the Madras High Court.
People came out in large numbers and burst crackers to celebrate the arrests.
P Jayaraj (59) and his son J Bennicks (31) were arrested on June 19 for keeping their mobile phone shop open during a curfew imposed during coronavirus lockdown. They were lodged in the Kovilpatti sub-jail and were allegedly tortured during police custody. The father-son duo was admitted to the Kovilpatti government hospital on June 22. While the son died on the same night, the father breathed his last on the morning of June 23.
The case has generated waves of outrage across the country and on social media. In an official statement on the incident, the Chief Minister promised justice to the family.
Also Read: Thoothukudi custodial deaths: Madras HC orders takeover of Tamil Nadu police station