COVID-19 Pandemic: Maharashtra Coronavirus tally crosses 1.2 lakh
Maharashtra reports highest single-day spike with 3,752 new COVID-19 cases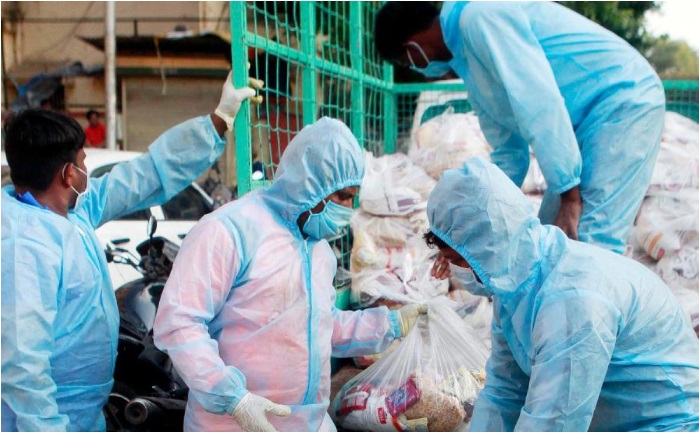 Maharashtra on Wednesday reported 3,752 new Covid-19 cases the highest single-day spike in coronavirus cases. This takes the state's tally of covid-19 positive cases to 1,20,504 according to the State Health Department.
The total number of COVID-19 cases now stands at 1,20,504, while the death toll stands at 5,751 after 100 deaths. Active cases however are at 53,901 and total patients discharged so far are 60,838.
Mumbai is the biggest contributor in the state and the city's coronavirus tally is at 62,875. The total deaths stand at 3,309, whereas active cases in Mumbai are 27,700, and 31,856 patients have recovered.
Recently BMC was in a controversy over an alleged discrepancy in reporting COVID-19 deaths in Mumbai. In a statement, they clarified that it did not hide any information related to the previous 862 COVID-19 deaths. These were added to the fatality count on June 16.
Maharashtra Chief Secretary Ajoy Mehta said as many as 1,328 deaths, that took place due to COVID-19, were not reported. 862 of these deaths occurred in the areas falling under the Brihanmumbai Municipal Corporation (BMC) limits This has now been corrected and fatality figures have been updated.
In the statement, BMC claimed it has instructed all city hospitals to share information about any death caused by COVID-19 within 48 hours to the BMC's Epidemic Cell in the future.
The state public health department says, In the last three months, the growth rate of cases (weekly average) is reducing and the doubling time of patients is increasing. This shows that the rate of spread of covid-19 is reducing in the state.
Also Read: COVID-19 India: 12,881 fresh cases; India's Tally Crosses 3.6 Lakh