COVID-19: As Cases Surge Rajasthan, Madhya Pradesh Impose Night Curfew
After Gujarat, Rajasthan and Madhya Pradesh too imposed night curfew to curb rising coronavirus cases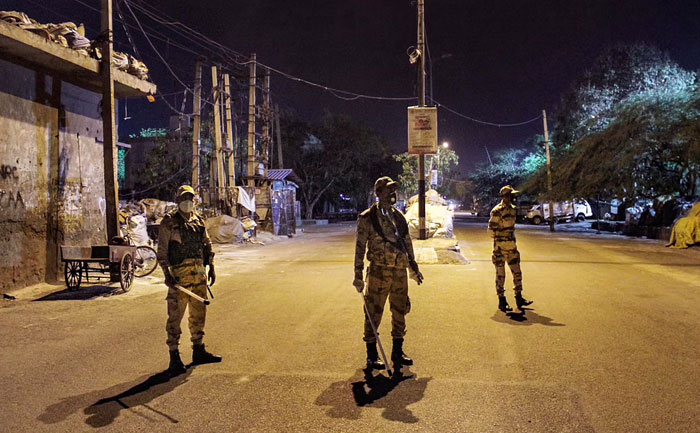 The rising cases of coronavirus have caused states to take a decision of applying curfew. After Gujarat, we now have Rajasthan and Madhya Pradesh imposing curfew during the night in districts witnessing a spike in coronavirus cases. This measure is taken to contain the spread of infections.
The Madhya Pradesh government has decided to impose night curfew in five districts, including Covid-19 hotspots of Bhopal, Indore and Gwalior, from Saturday. The state has also decided against reopening of schools till December 31. The night curfew will be observed from 10 pm to 6 am. It will not be applicable to people engaged in essential services, transportation of goods and night shifts of factories.
In Rajasthan, the government has imposed a night curfew in the eight most affected districts. The night curfew will be from 8 pm to 6 am in Jaipur, Jodhpur, Kota, Bikaner, Udaipur, Ajmer, Alwar and Bhilwara. Also a Rs 500 fine on those not wearing masks.
Gujarat had imposed 57-hour curfew in Ahmedabad amid the surging cases of the coronavirus disease. The government has also announced a night curfew between 9 pm and 6 am in Surat, Rajkot and Vadodara from Saturday. A night curfew has been already announced in Ahmedabad from 9 pm next Monday.
India's COVID-19 caseload nears to 10 lakh. The total coronavirus cases mounted to 90,95,806 with 45,209 infections being reported in a day, while the death toll climbed to 13,32,27 with 501 new fatalities. The national recovery rate at present stands at 93.67 per cent, according to the Union Health Ministry data on Sunday.
Also Read: After Ahmedabad, Night Curfew Imposed in Surat, Vadodara, Rajkot