COVID-19 Updates: Rajasthan Makes Mask-Wearing Compulsory
The decision has been taken by Rajasthan's Chief Minister Ashok Gehlot after considering suggestions in a virtual conference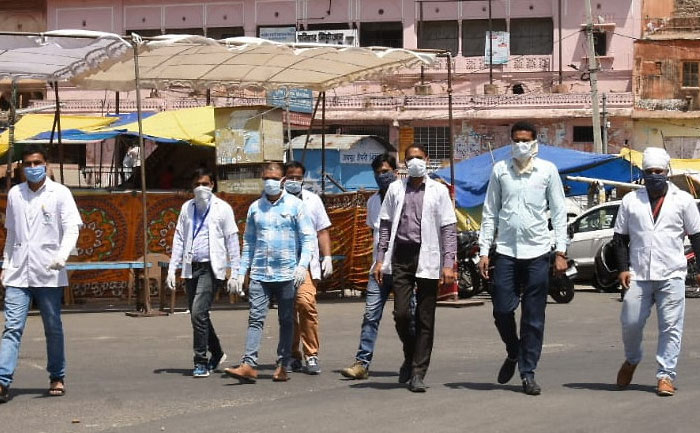 After Mumbai and Delhi, now wearing masks is made compulsory in all urban areas of Rajasthan. The decision has been taken by Rajasthan's Chief Minister Ashok Gehlot after considering suggestions in a virtual conference. He said that action will be taken against those who don't wear masks.
The total confirmed cases in Rajasthan are 430, 47 fresh cases reported and 3 deaths have been caused. Rajasthan Health Minister Raghu Sharma said on Thursday that the state medical department has acquired the services of 6,624 AYUSH (Ayurveda, Yoga & Naturopathy, Unani, Siddha and Homoeopathy) doctors and compounders to assist the medical teams working in the field, quarantine and isolation centres.
The coronavirus count in India has spiked to 6417, out of which 195 patients succumbed to the virus while 594 people have recovered and been discharged.
Meanwhile, the government has partially lifted the ban on the export of hydroxychloroquine and paracetamol.
In Delhi, Chief Minister Arvind Kejriwal said late Wednesday, "Wearing of facial masks can reduce the spread of coronavirus substantially. Therefore, it has been decided that facial masks will be compulsory for anyone stepping out of their house."
Many neighbourhoods and hotspots in Uttar Pradesh and Delhi are also sealed off.
For more updates on COVID-19, stay tuned to our space.
Also Read: BMC Makes Wearing Masks Mandatory In Mumbai