COVID-19 Vaccine: How To Store Your Coronavirus Vaccine Card On Android Phone
Google will now let Android users store COVID-19 vaccination card on their phone. Here's how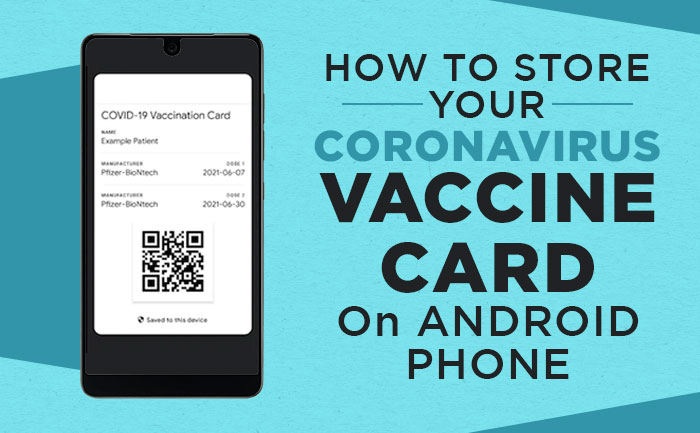 COVID-19 vaccines have brought some relief to the global population reeling under the coronavirus scare. Nations across the world have undertaken vaccination drives on a war footing. As the vaccination process rolls out, many people who have been stuck at home for the past year are eager to travel to see loved ones or just to get a change of scenery. But before stepping out they need to carry valid proof that they are vaccinated against coronavirus.  The vaccination card tells you what Covid-19 vaccine you received, the date you received it, and where you received it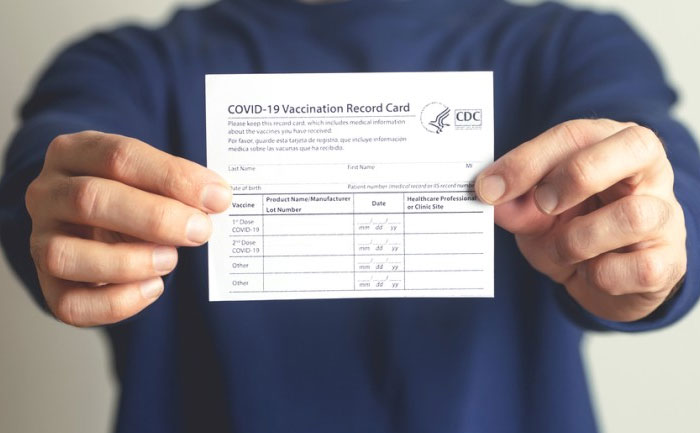 Countries across the globe have begun announcing 'vaccine passports,' allowing their citizens to use proof of vaccination to travel once again.  But do you know? If you are fully vaccinated then you need not carry a physical certificate. Google has announced that it will let Android users store their COVID-19 vaccination cards on their Android phones. Once the user has stored the vaccination card then they will be able to access it via a shortcut on their phone home screen. You need not have an active internet connection to access the COVID vaccination card.
For all those who fear privacy leaks, Google assured that the information in the user's COVID Card is not shared by Google with its third party services. Only the user can show his card to people, services it wants to. Google added that it does not retain a copy of the user's COVID vaccination or test information.
To safeguard your vaccination card you will have to set up a lock screen to store a COVID Card on a device. You will be asked for the password, pin or biometric method set up for your Android device to access the card.
Here is all you need to know about storing COVID Vaccine Card:
How To Store COVID-19 Cards on Phone: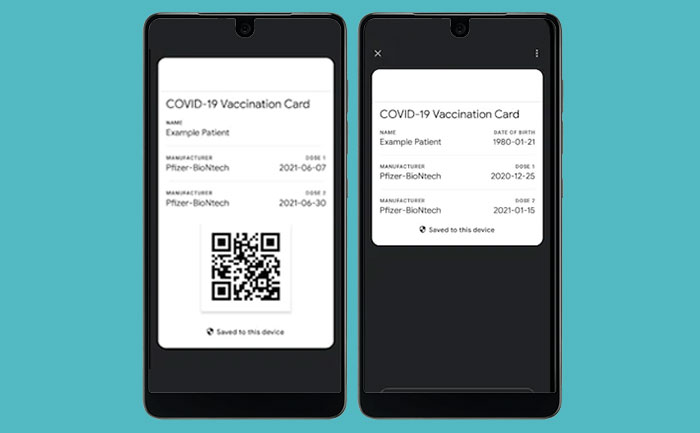 Covid cards can be added to devices with Android 5.0 Lollipop or later. To do so, follow these steps:
Go to your healthcare provider's website and click on the 'Save to phone' option.
You will be asked if you want to save the card with Chrome or Google Pay.
Select Google Pay.
Once you do it, the Covid card will be saved to your device.
To find it, go to Settings -> Google -> Account services -> Google Pay.
This feature is currently only available in the US. Google plans to launch it in other countries soon.
 What to do if you lose your card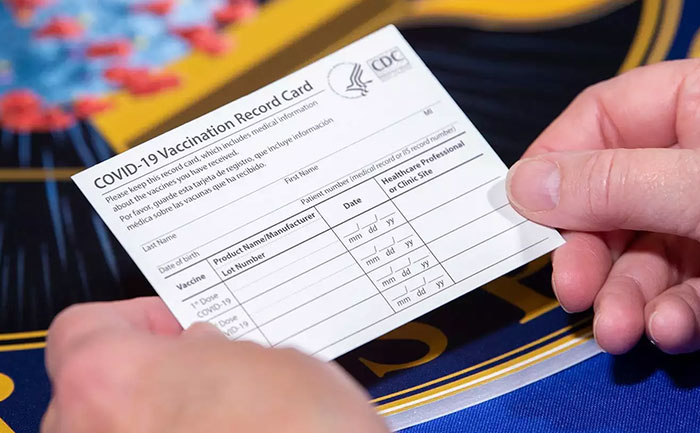 If you lose your card, the information isn't gone forever. You can contact the agency where your vaccine was administered. They will soon hand you a duplicate copy. As the information is also shared by your state's immunization registry, you can obtain proof of vaccination from your state also
So your most precious travel accessory this summer is going to be a small white piece of paper. Your paper vaccination record card is an extremely valuable possession. So do keep it safe.
Here are five easy ways to protect your vaccination card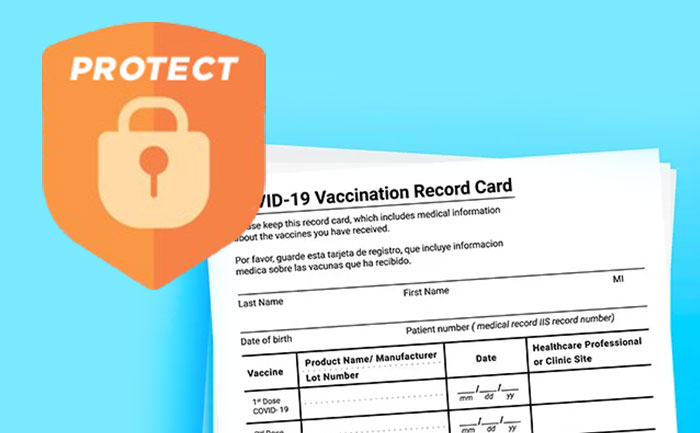 Make a photocopy of your vaccination card.
Make a duplicate of your card.
Keep a hard copy on file in a safe place.
Get your CDC vaccination record card laminated.
Take a photo of your CDC vaccination record card.
You should store an image of your Covid-19 vaccination record card in your photo library or a digital wallet on your smartphone.
Email yourself a copy of the image and download it to your computer or laptop.
Ask for a digital backup of your vaccination card.
If you were vaccinated at a pharmacy chain, ask if you can have a digital copy of your vaccination record.
How you choose to safeguard your vaccination record card is up to you. Just be sure to keep several copies.
Also Read:  COVID-19 Pandemic: How To Boost Your Immunity & Safeguard Against Infection