CPI-M, Congress seeks Election Commission: Defer Tripura polls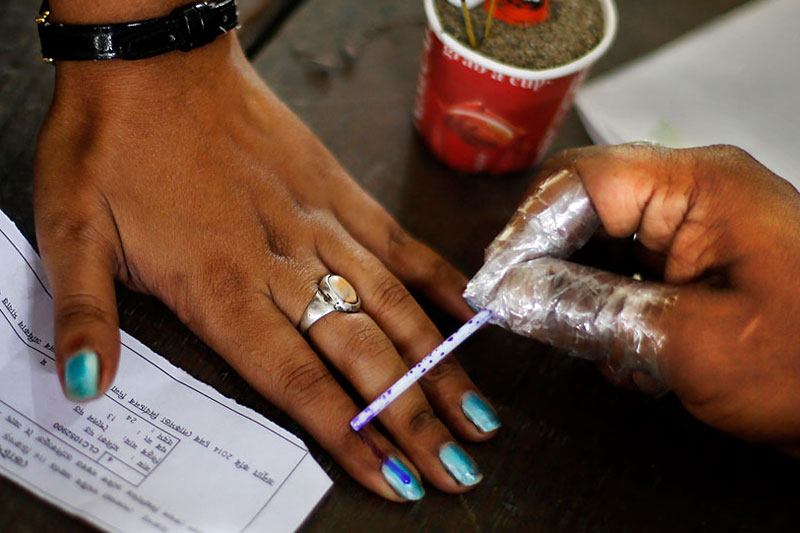 The CPI-M and Congress have requested the Tripura State Elections Commission to defer the panchayat elections of September 30, stating the reason that there is "no democratic atmosphere" for free and fair polls. Led by the CPI-M's West Tripura district secretary Pabitra Kar, party members held a demonstration stating their demands on Tuesday.
Congress party had also protested on Friday outside the EC office. However, as always, BJP is in a denial mode and stated that the atmosphere is appropriate for the local bodies elections. They also alleged that opposition is trying to create a political disturbance in the state.
Addressing the media, BJP spokesman Mrinal Kanti Deb said, as quoted by NDTV, "There is no law and order problem in Tripura now. CPI-M leaders must see their faces in the mirror about what they did during their 25-year rule."
However, the CPI-M has stuck to its opinion that the environment for conducting the local bodies' polls is not appropriate. Speaking on the issuance of notification of panchayat elections on September 4, CPI-M Tripura state secretary Bijan Dhar said, "BJP backed anti-social elements have unleashed a reign of terror all over the state to prevent opposition parties from contesting the elections."
He further added, "The situation is not conducive for free and fair polls. So, the process of the panchayat elections must be deferred. All candidates should be given adequate security."
The Left front clarified that they will not boycott the polls, but alleged that they were being attacked by the BJP leaders and their documents have been snatched. Similar allegations were raised by the Congress party.
ALSO READ: Tripura CM Biplab Deb does it again, claims ducks raise oxygen level in waterbodies