Ex RBI Chief Raghuram Rajan: Sent high-profile fraud list to PM's office, but no action taken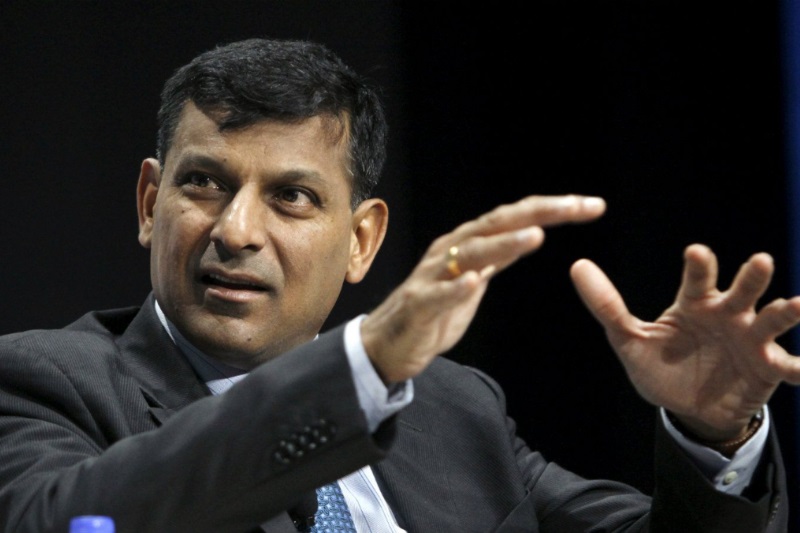 Raghuram Rajan, Former RBI governor has claimed in his report to a parliamentary panel that he sent a list of high profile fraud cases to the Prime Minister's Office but was "not aware of any progress" on it.
Raghuram Rajan in his report to the panel which was headed by BJP leader Murli Manohar Joshi, has mentioned that government foot-dragging, overoptimistic banking sector and slow growth were factors in mounting bad loans in the country. He also added that the numbers of frauds in the public sector banking system had been increasing, even though it was still small compared to the overall volume of NPAs (Non-Performing Assets).
Mr Rajan also added in his report, "The RBI set up a fraud monitoring cell when I was Governor to coordinate the early reporting of fraud cases to the investigative agencies. I also sent a list of high profile cases to the PMO urging that we coordinate action to bring in at least one or two to book. I am not aware of progress on this front. This is a matter that should be addressed with urgency."
He lamented saying that the system had been, 'singularly ineffective' in bringing even a single high profile fraudster to book, "As a result, fraud is not discouraged."
During the press conference, Mr Rajan didn't mentioned the particular year in question, but the Congress aptly seized the moment and alleged that the ex RBI chief had indicted these allegations towards PM Narendra Modi and his office. "Why didn't the PM take action against these known defaulters? When we demitted office the NPA was 2.83 lakh crore. How much is bad loans today- it's Rs. 12 lakh crore," said Congress leader Randeep Surjewala.
Former RBI Governor Raghuram Rajan in 2016 sent a list of runaway defaulters to the PMO, yet the PM Modi took no action: @rssurjewala Incharge Communications AICC pic.twitter.com/RcqE3KsV78

— Congress (@INCIndia) September 11, 2018
The mud slinging thus begun, reverting to Congress leader Randeep Surjewala's comment, BJP's Union Minister Smriti Irani called the report 'loud proclamation' of corruption on Congress watch. She also said, "Raghuram Rajan had said between 2006 and 2011, the UPA functioning led to increase in NPA (Non-Performing Assets) in banking structure."
She also alleged that, "The UPA Chairperson Sonia Gandhi led a government that attacked the very core of the Indian banking system."
Raghuram Rajan's report said that during the period 2006-2008, a large number of bad loans came into being. He also mentioned that banks falter because of lack of diligence owing to good economic growth and also when previous infrastructure projects such as power plants had been completed on time and within budget.
A preventive measure has also been suggested in the report. According to that, "Improve governance of public sector banks and distance them from the government".
Also read: NITI Aayog Vice Chairman: Policy under Raghuram Rajan slowed growth