Delhi: People doing crazy stunts at Signature Bridge for social media worthy photos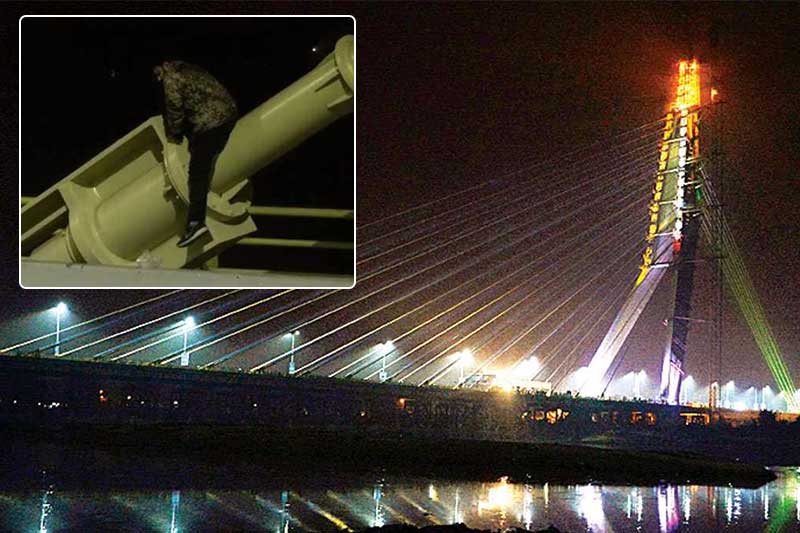 In today's day and age, the selfie stunt craze among the youth has become a bane. This craze has lead to several disasters, but people are yet to learn their lessons. It is seems that youth go to insane lengths to get that crazy picture to post on their Facebook, Instagram, Facebook, Twitter and now Tik Tok handles. Recently the Signature bridge in Delhi was inaugurated amidst much chaos, and now, Delhi commuters are already attempting crazy stunts at the newly opened bridge.
According to news agency ANI, people were seen dangerously posing while clinging onto the window panes of cars and playing loud music. Not only this, a couple of men were also snapped sitting on the suspension cables to get their pictures clicked.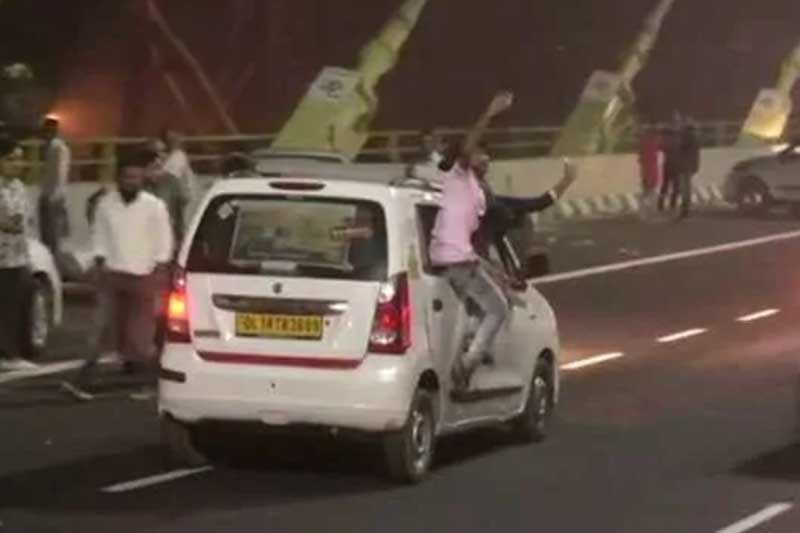 If these life taking stunts were not enough, furthermore, due to the absence of police personnel, commuters were performing dangerous stunts on bikes, thus endangering their lives.
These brigade of selfie takers left the entire bridge littered with filth. Apparently, it seems that though the young India is getting social media savvy but certainly they are lacking in basic manners and hygiene.
The bridge connect nearby areas like Wazirabad, Aruna Nagar, Nehru Vihar, Mukherjee Nagar on Ring Road to Bhajanpura on Mangal Pandey Marg.
Also read:  Delhi: At 'Signature Bridge' opening, Manoj Tiwari manhandles cops