Croatia donates World Cup prize money to children's charity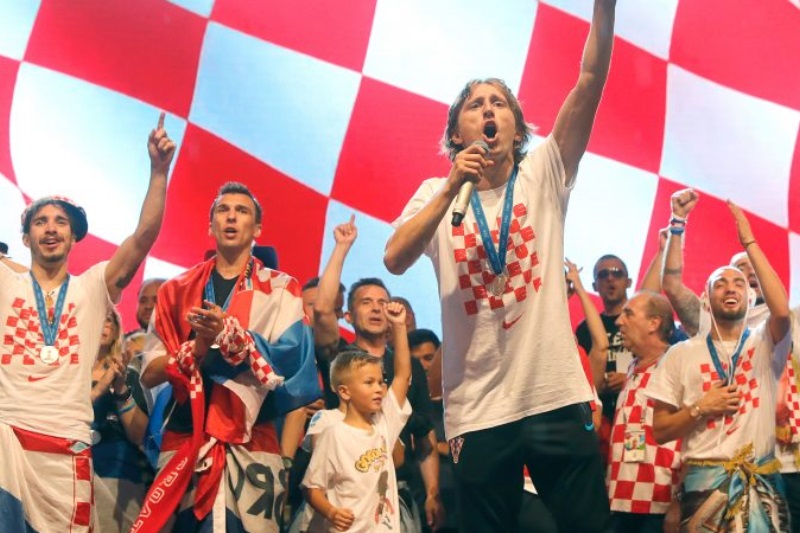 In an amazing gesture, the Croatia national football team – who scripted a fairy-tale run at the 2018 World Cup – have decided to donate their prize money to the country's underprivileged children to help them go on summer holidays.
Led by the player of the tournament Luka Modric, the "Fiery Hearts" defied their underdog status beating Argentina, hosts Russia and England en-route to their maiden World Cup final where they eventually lost 2-4 against France, but not before putting up a fight.
Having finished as runners-up, Croatia will receive a handsome amount of £21 million, which the players along with coach Zlatko Dalić have decided to hand over to a charity assisting the children on going for a summer vacation.
Also Read: No-Trust Motion: Sena compares Modi to France, Rahul Gandhi to Croatia
The Croatia national team are going to donate all revenue they have received during the World Cup to a children's charity.

Class! ? pic.twitter.com/faxquQGz9K

— Team FA (@TeamFA) July 17, 2018

For a country torn into the ravages of war and inner conflicts, Croatia won many plaudits and hearts for their fearless brand of football. They won all three of their knockout matches (barring the final) in extra-time, but not for a moment looked sluggish or tired in the field and if their heroics during the World Cup was not enough, the small nation with big hearts once again showed the world the philanthropic side of their nature.
England similarly, continued with their tradition of donating match fees to charity. The Three Lions had reportedly raised a staggering £5 million prior to the 2018 World Cup helping out different projects and initiatives , ever since setting up the scheme in 2007.
Over 10 years of @effcharity… over £5million raised, over 300 player appearances, global awareness campaigns and fundraising events… an inspired idea by the players committee back in 2007 pic.twitter.com/08OhLJDHYB

— England Footballers (@EFFCharity) July 1, 2018

The amount is however now set to increase after their surprise run into the semi-finals for the first time in 28 years.
Also Read: Croatia players given hero's welcome in Zagreb after World Cup final
Kylian Mbappé donates 100% of the match fees he receives from the French national team to charity. He believes players shouldn't get paid to represent their country.

That's €20,000-a-game. ??? pic.twitter.com/eDLksw7I22

— Football Tweet (@Football__Tweet) July 1, 2018

Young Player of the tournament and already a superstar at the age of 19, Frenchman Kylian Mbappe too shelled out his match fees to a charity, which provides free sports training to children with disabilities.