CS:GO Operation Shattered Web Introduces New Characters And Weapon Skins
The latest operation is the first update since CS:GO's Hydra operations was launched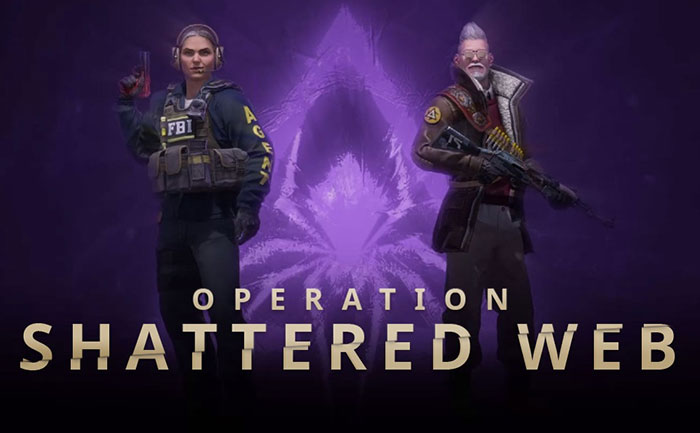 Valve has been having a busy few days. After announcing the release of their flagship VR game Half-Life: Alyx, they are back with more news. The company has announced a new CS:GO operation. Operation Shattered Web brings forth new characters, agents and skins.
This is huge news for the players of Counter-Strike: Global Offensive as the character models have been since its launch. Operation Shattered Web, however, will introduce a new array of terrorists and other characters. The Agent skins can be unlocked through gameplay. There are 22 skins in total. These new skins will only complement the older versions and not replace them. There are also a variety of new weapons that are coming along with Counter-Strike: Global Offensive Operation Shattered Web.
The Shattered Web case offers skins like the Decimator Tec-9 and Bloodshot for the SSG 8. It also gives players the opportunity to unlock four new knives. These are the Paracord knife, Survival, Nomad, and Skeleton knives. The Norse Collection cases also feature a variety of new skins. The Mjölnir Negev skin or the Gungir AWP could be quite popular with the players. The third St. Marc case provides a collection of tropical-themed skins. Canals Collection has the amazing new "The Prince" AWP skin in addition to the Cinquedea MAG-7.
CS:GO Operation Shattered Web will be available for $15 and will be 16 weeks long, according to First Post. There will be a new set of missions being unlocked every week through the duration of the event. Operation Shattered Web came out on November 18 to the delight of fans with new playable content being updated in almost three years.
ALSO READ: The Most Useful Console Commands List For CS:GO